Whenever you are about to start a new journey, it requires a lot of preparation. Besides finding a trustful travel agency, Hotel, Money – Currency, clothes are also a vital factor will directly affect your enjoyment during your journey. Be prepared and don't be passive. Based on our experiences, we have concluded some major notices for preparation for you.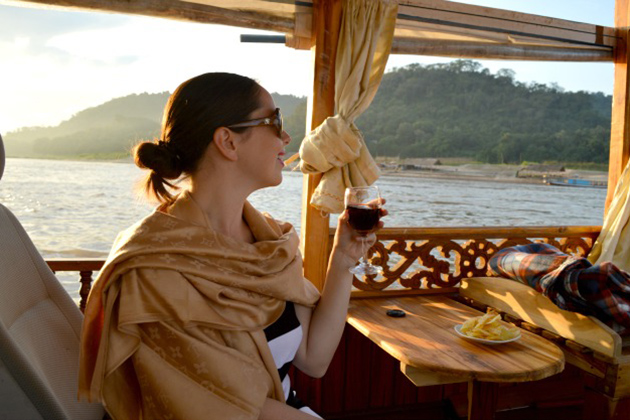 Long Pants: Laos is a Buddhism country and very traditional. Locals will normally avoid showing too skin in public. Especially in religious area such as: temple or traditional festival, women are required to wear Laotian traditional skirt, "the sinh" and therefore, no short is allowed when you entering these sacred places.
Cotton Light-weight Clothes: The explanation for choosing cotton light-weight clothes is coming from Laos' weather. No coastal line or sea is a disadvantage of Laos' tourism as it will be extremely hot in the summer; moreover, Laos belongs to tropical weather, which creates the humid heat. The materials such as: viscose, polyester, etc are not recommended.
Cardigan: Although Laos' weather is mainly hot, the temperature in the evening usually drops out. A cardigan will be your best friend at that time. It is not too thick but still can keep your warm when going out in the evening. A cardigan can also be used to cover your arm and chest when entering sacred places.
Sunglasses and Hats: If you are about to visit in the period from April to September, the hottest period of the year, the bright sunshine will affect your vision and cause you headache. Sunglasses will prevent you from this trouble and enable the comfort throughout your Laos vacation package.
Sandals and Walking/Hiking Shoes: Temples in Laos will require you to take for your shoes before entering; sandals will be the best choice for you. While you go hiking or walking for a long distance, sporty shoes bring you comfortable along the way.
Swimsuit: It is a swimsuit which will cover all your body and not a bikini. Laos has many beautiful waterfalls such as: Khouang Si Fall, Tad San Fall, etc. Swimming is allowed there for both locals and visitors. A swimsuit is considered to be more appropriate than other bikini since they cover your skin and don't make locals feel uncomfortable.
Raincoat & Umbrella: Unexpected rain in the summer sometimes can annoy you and affects your Laos' Tour, an umbrella would be suitable to protect you from the flu and other inconveniences. Especially, in the wet season, raining is more frequent, we just can't cancel a day tour because of the rain. In order to deal with it, a raincoat or poncho would be the best solution.