The 5th International Puppetry was organized in Hanoi in the time period of October 8 -15 with the attendance of many countries around the world: Laos, Cambodia, Thailand, the Philippines, Belgium, France, and Brazil.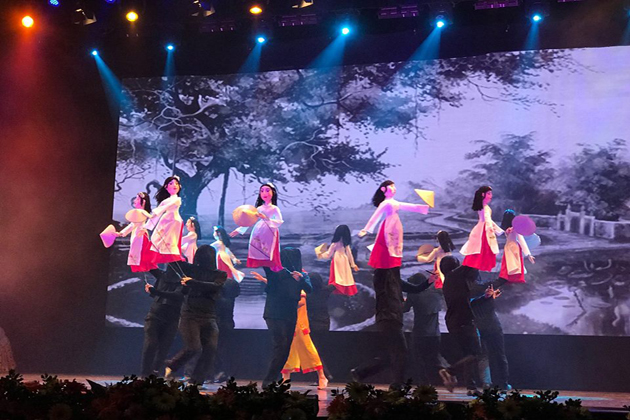 Vietnam had 4 representatives which were Vietnamese art units: the Thang Long Puppetry Theatre, the Viet Nam Puppetry Theatre, the Ho Chi Minh City puppetry art troupe, and the Hai Phong puppetry art troupe.
The categories of puppet exhibition showed in the fair: water, shadow, black, hand and mask puppet.
Prizes for the best shows: the gold and silver prizes. Meanwhile, sub-awards were for artists and troupes with unique performance.
As mentioned, the Thang Long Puppetry Theatre contributed the play "Cong Chua Toc May" as a particular display in the festival.
The 45-minute show: include water puppetry, rode and string puppetry.
The most outstanding puppetry shows will be performed in some northern provinces.
The success of the 5th International Puppetry encourages the organizers to continue this festival for the six times