Deputy General Director of Tourism Department Ngo Hoai Chung said that according to some assessments conducted by the Ministry of culture, sport and tourism, Vietnam remains to be a safe, friendly, appealing spot to worldwide Vietnam tour makers.
It is believed that the Vietnamese government should establish Tourism Police force as soon as possible in order to stop unfortunate accidents from occurring, experts said that. This was a controversial issue and has been mentioned several times and raised in Directive No. 18 of the Prime Minister. Under this directive, the local authorities of key tourist spots, which have attracted over 1 million tourists per year, have responsibility to establish supporting centers for tourists, set up hotline and build a mechanism for receiving and handling timely tourists' feedbacks.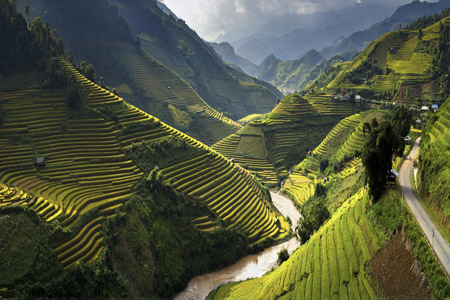 A volunteer youth force with 2 great teams, consisting of approximately 250 well-trained members has been developed in order to handle cases of theft, robbery, and catch more criminals. The members of these 2 teams have been equipped with foreign language and knowledge of martial arts. After 7 years, they now have competence to directly handle many cases, which results in many criminals caught. The initial success is the precursor to the full support and establishment of tourist police force in a number of localities. Some attracting places which appeal many tourists but have complex geographical areas such as Hanoi, Ho Chi Minh City, Da Nang will receive a full support from the Department. However, in the moment, it is suggested that localities should strengthen accountability for police forces to give visitors supports at key locations to make sure that travelers will be able to enjoy a safe and friendly travelling environment.
In line with this, Tourism Department are making broaden endeavor to study and propose to build a system for receiving feedbacks from visitors like TripAdvisor's model. Accordingly, all information in terms of security warnings, safety, violations handling of tour operators in tourist attractions, and the tourism business establishments will be published on the Internet.
These practical solutions of the General Department of Tourism are believed to help Vietnam's smokeless industry in general and Vietnam tour companies to attract more worldwide tourists due to the safe and friendly travel environment.