An Argentinean newspaper namely Clarin on April 2 congratulated Vietnam on significant progress on tourist sector over recent years.
The newspaper described Vietnam as a blend combination of the richness of culture, the variety of stunning landscape and the diversity of spectacular views. From the Red River Delta and the Mekong Delta with its lush green garden, purified and quiet atmosphere, the Hoang Lien Son range with Fasipan – the roof of Indochina, Ha Long Bay with spectacular beauty, Nha Trang with a long beach and turquoise water, to Cat Ba national park with a countless number of flora and fauna.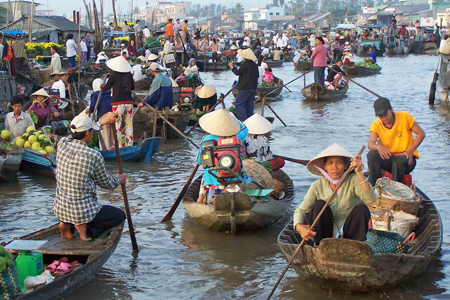 Each place set it apart from each other due to its own second-to-none features. While Hanoi is the nest of old streets dotted with a wide array of ancient houses, Ho Chi Minh City boasts the harmonious combination of the old and the new, and the ancient and the modern.
Hue imperial city is deeply imprinted by the old architectural styles of the Nguyen Dynasty. Apart from historical monuments, Viet Nam also possesses a number of mind-bogging beaches, modern tourist hubs, and great accommodations.
The newspaper also agreed that Vietnam tour has seen a miracle development over the past 15 years.