According to the information provided by the municipal Department of Culture, Sport and Tourism, there were about 326,000 travelers visiting the central coastal city of Da Nang in February. The numbers of visitors increased by 13.9 compared with the same period last year.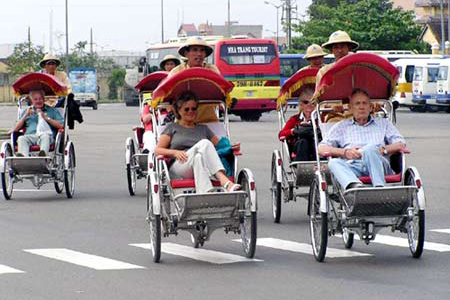 It is estimated that there were approximately 126,000 international visitors and nearly 200,000 domestic travelers visiting this worth-living city of Vietnam, up 27.1 percent and 6.9 percent respectively compared to the same period last year.
There is also 17% growth of revenue from tourism (accounts for 1.9 trillion VND or 82.6 million USD).
The number of tourist arrivals in this city reached 655,000, a rise of 21.4 percent from the beginning of the year.
Da Nang embarks on a number of activities including the "Year of Culture and Urban Civilization", cultural festivals expected to take place along Han river, and some activities in line with the fifth Asian Beach Games as efforts to promote the tourism sector in the coming time.