Traditionally, on the seventh day of the first lunar month of new year, a festival called Tich Dien (ploughing) is held in Doi Son commune, Duy Tien district, Ha Nam province to pray for a year of favorable weather and bumper crops.
The festival is a unique cultural value of locals. It is based on the legend that King Le Dai Hanh came to the Doi Son Commune and held the first ploughing ceremony in 987. Up to now, the festival is still remained.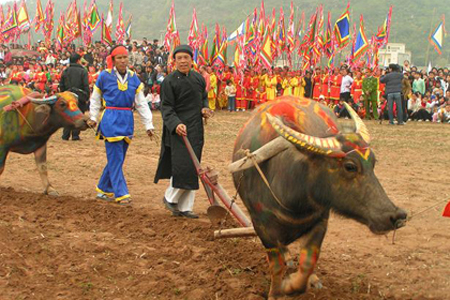 The second festival taken place in Phu Xuyen district by the Hanoi Department of Agriculture and Rural Development is tree-planting festival. Annually, it is held at the outset of a new year, tradition initiated by President Ho Chi Minh in 1959.