The space of gong culture in Central Highlands covers 5 provinces of Kon Tum, Gia Lai, Dak Lak, Dak Nong, and Lam Dong. Gong culture is an indispensable part in the spiritual life of ethnic groups such as Ba Na, Co Ho, Ro Man, E De or Gia Rai. It is recognized as "Masterpiece of the Intangible Heritage of Humanity" in 2005. A unique thing of Gong culture is to create close relationships among these minorities in the cultural community. Ethnic people believe that ceremonial musical instruments are considered as ways of communication with gods and deities.
Feature & Origin of Gong Culture
Central Highlands Gong is definitely cradle of Southeast Asia Gong. With vestiges of the bronze drum, Central Highlands Gong has presented for at least 2000 years. Gongs are made of different materials such as a brass alloy or a mixture of gold, silver, bronze, and brass. The diameter is from 20 to 60 centimeters or from 90 to 120 centimeters, seen in different sizes of Gong. A set of gongs is usually good as having 2 to 12 units and even to 20 units. Both men and women can play this instrument.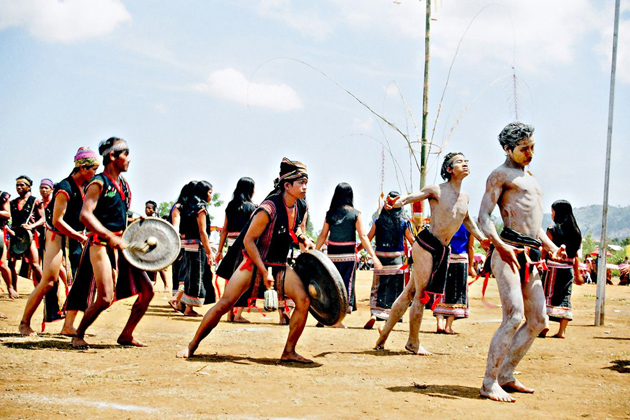 The space of Gong culture in Vietnam Central Highlands shows original musical forms on the background of the linguistic and ethnic diversity of the region. The diversity is also performed in Gong ensembles, musical genres and ritual functions of the Gongs too. Gong is famous for its unique value, considered as the privileged language linking humanity and the supernatural world.
Tradition & Custom 
of Gong Culture
People in Central Highlands have played the Gongs since ancient times. Its sound is deep and strong. Combining the sound of stream, wind, and heart of locals, the sound makes Gong become lively with nature and human beings.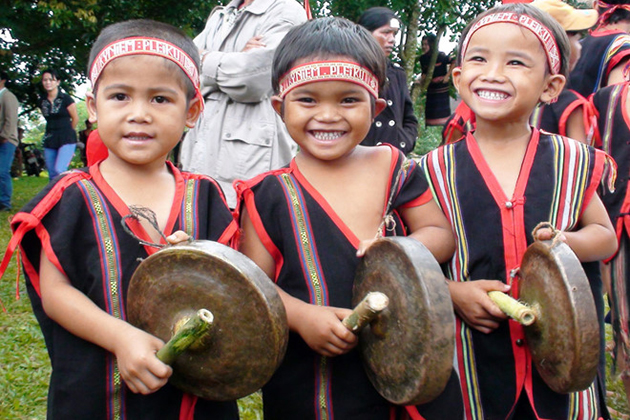 Different ethnic minority groups own distinctive orchestras. However, people can recognize which kind of ethnic groups Gong players belong to when listening to the sound of the Gong. Almost men play the Gong, while only a minority of ethnic groups women play Gong in some regions.
Culture Value 
of Gong Culture
The cultural value of Gong shows masterpieces of human creativity. The fact is that people of Central Highlands are the master of Gong culture. They have made a great musical instrument with sensitive ears and musical soul. For ethnic minorities in the Central Highlands, Gong culture is a way to affirm the community and its cultural symbols.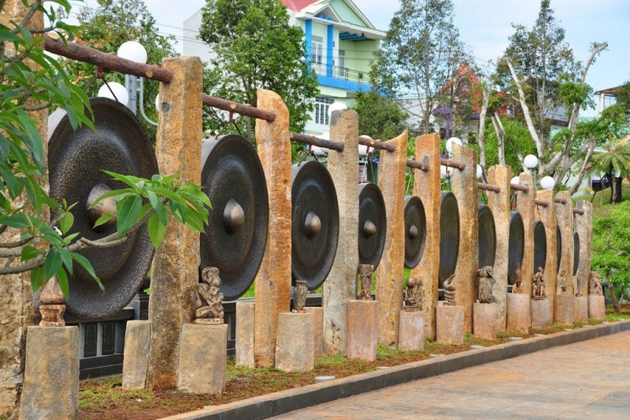 Until now, Gong has become an appealing symbol of Central Highlands' culture. The Gong culture is an activity associated with not only cultural and spiritual life but also beliefs of ethnic people since childhood.