Get rid of the long-lasting disastrous wars, Vietnam is well known as an "easy" country to travel and stay in. Hence, tourists can be overwhelmed by its richness in history and culture. Being impacted by Confucianism, the Vietnamese pay much attention to social etiquette. We've listed out some popular social etiquettes that you should know to have a memorable Vietnam tour in the S-shape country.
Anger Control
The Vietnamese concepts that a loss of temper or screaming in public are impolite and cause "lose face". The meaning of "lose face" in Vietnam is an action that makes somebody is looked down in front of their family, friend or even crowded people. So "saving face culture" is very important to foreigners, especially Western visitors. In Western term, this culture can be compared to not step on someone's toes. In Vietnam, if one causes another losing face and embarrassing in front of the others, it will not be forgiven. Consult some following useful advice to have a good social etiquette in Vietnam: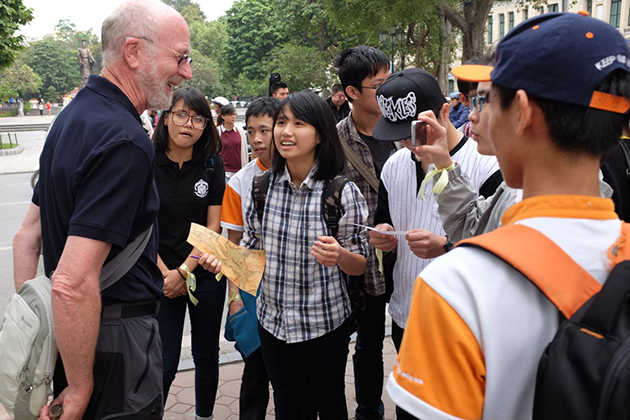 Always keep a cool head and patience when bargaining and among the crowd
Avoid pointing directly out the other's mistake or lie in public.
Say real compliments when necessary
Do not insist on paying for drinks or meals and refusing to receive a gift from Vietnamese people. Sometimes, gladly take it by your both hands is a way "saving face" to your partner.
Word "Yes" and "No"
The Vietnamese emphasize many social etiquettes as same as any other Asia countries. They are very polite and rarely say "no" in a conversation. When the speaking topic is unpleasant, they often smile and try to change the subject. If the answer may upset you, they will try to give you a general answer or reply around questions. So sometimes, "yes" means "maybe" and "maybe" means "no". A typical example, if you invite a Vietnamese friend for lunch and she cannot attend, instead of refusing your request, she will say that she can join in though she knows she cannot. If she says that she may arrange her works, in this case, they almost cannot attend.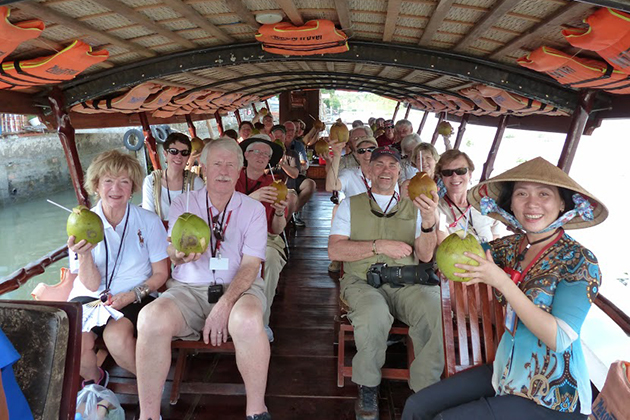 Gift-giving
Gift-giving culture is popular throughout Vietnam, in particular when invited to someone's home, birthday party, wedding or other special occasions. The Vietnamese often do not open your gift in front of you immediately, and only open it when you left. Some recommended gifts are fruits, flowers except chrysanthemums, wine, tea or coffee. "Western" gifts are very welcomed.