Halong Bay has made its name of amazing tourist destinations favored by heart touching magnificent landscape and amazingly exciting and adventurous activities. If you are planning a trip to get the taste of Halong Bay, do not hesitate to spend time kayaking in this marvelous land to live to the fullest.
It cannot be denied that Kayaking is one of the most exciting things to do with a view to having an insight into the majestic Halong bay by delving into amazing caves, cliffs and limestone islands and islets. In the past, this kind of water sport used to be mainly for those who have a passion for taking adventures. Nowadays, it is gaining its ever-increasing popularity as being safe for everyone to join. By kayaking around to capture spectacular landscape, you can sense the strong vitality of the potential development of the region.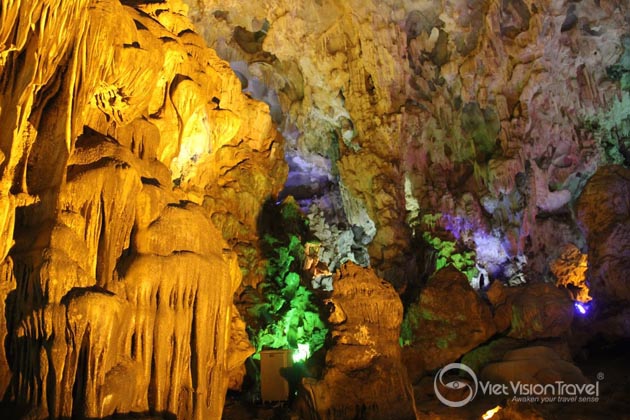 With a kayak, you can explore hidden lagoons and caves that boats cannot reach. There is nothing quite like taking a kayak to get access to idyllic beaches or remote beautiful area. Moreover, you also have an opportunity to paddle through wonderful islets as well as fishing villages to gain an insight into the locals' lives and their culture or indulge in mouth-watering seafood offered by locals. What's more, kayaking also provides a spectacular view over amazing caves such as Dau Go Cave or Thien Cung Cave and stunning Cat Ba Island and Lan Ha Bay.
In short, with kayaking, your time in Halong Bay will become much more enjoyable to experience everything in this lovely land.