Ba Be National Park is gaining its endless popularity to be amongst the most impressive tourist attractions in Bac Kan Province. Being famous for magnificent landscape, Ba Be National Park has so much to offer.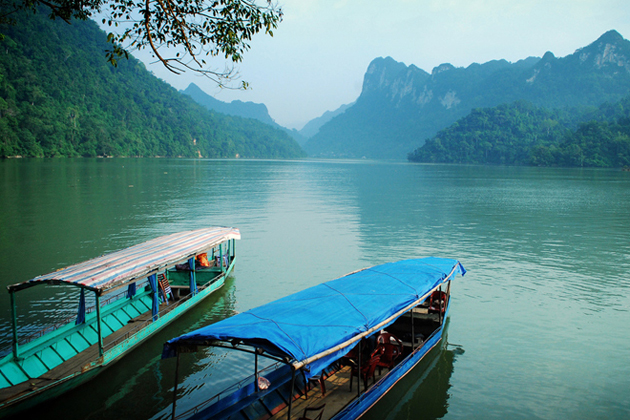 Officially becoming a national park in 1992, Ba Be National Park, with no doubt, is Vietnam's natural heritage spreading over a large area of around 123,240 ha. There are countless exciting things to do and see in Ba Be National Park. Known for the diversity of fauna and flora, Ba Be National Park is the home to nearly 299 animal species and more than 100 different types of plant.
There is nothing quite like paying a visit to Ba Be National Park to gain an insight into the very best of this giant park, thereby obtaining ultimate experience. The national park was established with a view to protecting rare and precious animal species as well as conserves the natural water resources.
For years, Ba Be is the residence for over 3,000 inhabitants of different ethnic groups with the majority of Tay people accounting for nearly 58 percent of total population. Additionally, it is also the home to such ethnic people including Nung, Dao, King and Mong who have inhabited for over 100 years. They live together in peace and create a peaceful and harmonized community with shared values, traditions as well as cultures.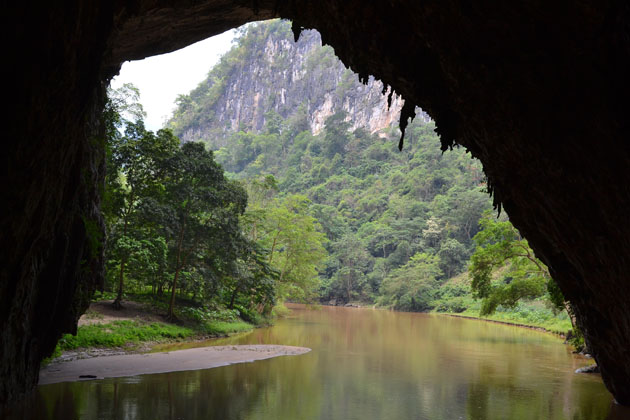 Stop at Ba Be National Park and marvel at stunning natural landscape to sense the strong vitality of this potential region where you can meet and communicated with friendly and highly cultured people. For sure, you will be definitely mesmerized with everything that Ba Be National Park offers.
One of the most interesting things to do is to take a boat tour around Ba Be Lake. To have more adventurous experience, take a kayak or a motor boat tour to capture a brilliant patchwork of amazing waterfalls, valleys, caves and rivers and thus immerse in relaxing ambience.
By kayaking around the lake, you can get a chance to discover tiny limestone islands and numerous caves to admire colorful rocks, especially Puong Cave which has existed for millions of years. Puong Cave has made its name for vertical cliffs, offering spectacular view with interesting sounds of water flowing under the limestone. Moreover, it is the home to a great number of bats living inside the cave. In short, Ba Be National Park is such an ideal destination for those who are keen on exploring the nature. Do not miss this to make your trip enjoyable.