Myanmar tour companies offering outbound tours will face heavy fines and company directors risk imprisonment if these companies don't have a valid license.
The licenses are firstly issued in December 2015, following years of lobbying by the industry for a system to regulate the outbound market. It is estimated that there was 133 licenses issued since then.
The yearly payment for the license of registered companies is K400,000 (USD332.756). Besides, a recommendation letter from the Union of Myanmar Travel Association (UMTA) is also needed to qualify.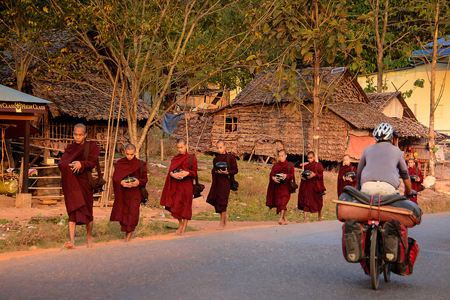 UMTA chairman, U Thet Lwin Toh, said that travelers who are planning to choose Myanmar vacations were alerted to purchase tours from Myanmar tour companies that have a valid license as of 1 April advertisements were posted. It is a force that companies identify their license number in advertisements and sales catalogues both in print and online.
According to the tourism law, tour agencies will face punishment if their advertisements don't mention their license number.
Myanmar is offering a number of tours including Myanmar family tours, Bagan tours, Yangon tours, Inle Lake tours, and Mandalay tours, etc. Holliday makers are making more trips to neighboring countries and other Asian countries.
The traveling purposes are varied, ranging from leisure, shopping, health, medical check-ups, to work.