From March 31, the exhibition of Nguyen Dynasty gold books and other royal gold objects was opened to the public at the Viet Nam National Museum of History in Ha Noi.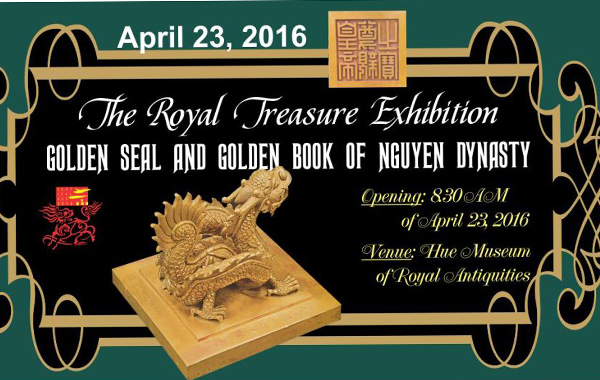 According to the Museum's Deputy Director Nguyen Van Doan, the exhibition will put on display 22 gold books of the 13 Nguyen Kings and other imperial objects.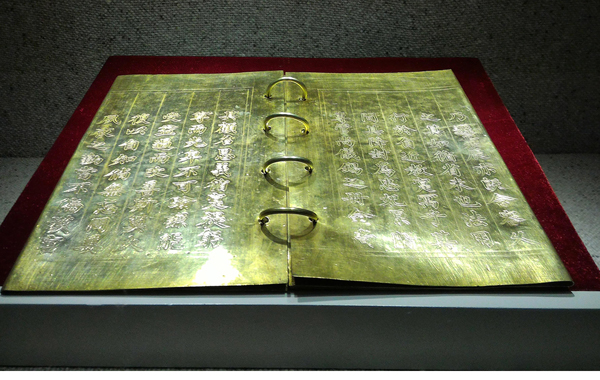 Gold books are a kind of spectacular old book in Vietnamese history. They were made of gold or silver and recorded important events and rituals of Nguyen royal family. The kings or their powerful courtiers compiled for protect and hand out royal historical rituals and milestones. The first gold book made at the order of King Gia Long for his father in 1806 having a measure of 24.5cm and 13.5cm and weight of 1.4kg. The book decorated with dragon-in-cloud patterns includes two thick cover pages and four thinner inside pages.
The exhibition will close up until August, 2016. It will be the most significant action for all Vietnamese people and foreign tourist to have a chance to contemplate the marvelous old books as well as learn more Vietnam history and culture.