The Ministry of Culture, Sports and Tourism required its provincial departments to guarantee that travelers will be offered as best services as possible by local travel agencies and the management boards of key tourism attractions.
On April 6, the Ministry of Culture, Sports and Tourism (MCST) strongly stated the figure for people travelling to domestic and oversea places is expected to see a significant increase during upcoming national holidays.
Local tourism departments and Vietnam tour agencies in cities and provinces throughout the city have been asked to augment endeavors to ensure absolute safety for tourists during these holidays.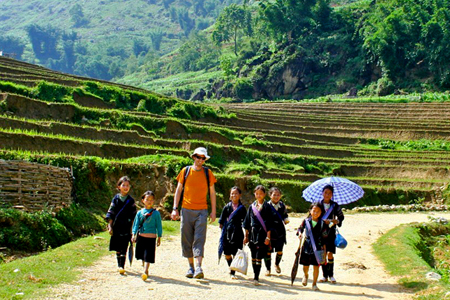 With the aim of making travelers absolutely safe during the vacation, warning signs were installed and ready rescue forces was established at necessary areas so as to tighten control to prevent possible fires, and hasten anti-epidemic measures. Also, according to the ministry, prices of tourist service need to be stand stable during the on those days.
At the same time, the ministry added that related agencies also have the responsibility for inspecting the quality of all tourism services, including transport, accommodation, catering and shopping, and strictly handle violations.
It is suggested by tourism experts that tourists should use the services offered by reliable Vietnam tour agencies during the upcoming national holidays. It is essential that holiday makers should seek information about tour operators and detailed information of tour programs before booking tours.