It is expected that the coming International Circus Festival 2016 in Hue City from May 28 to June 4 will see the present of hundreds of circus performers from eight countries.
Besides Viet Nam, the troupes come from Russia, China, Laos and Cambodia, as well as Thailand, Malaysia, and Myanmar.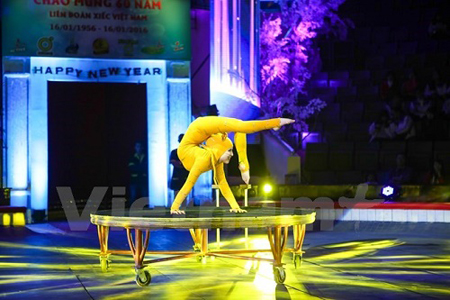 Coming to this well-prepared event, visitors could have chances to enjoy magic performances, juggling, sports and swinging acts. Apart from that, roller skating, acrobatics and acts by clowns will make the audience in awe.
The Ministry of Culture, Sports and Tourism will be in charge of organizing the International Circus Festival. This event is hoped to promote co-operation in the fields of culture and fine arts between Viet Nam and other countries.
Besides tightening the relationships between Vietnam and other countries, this event will give Vietnamese art managers and circus artists a golden opportunity to exchange valuable experiences on the nature of life in human circus troupes, learn effective methods of organization, management and create high-quality artistic works to meet the demand of people in contemporary times.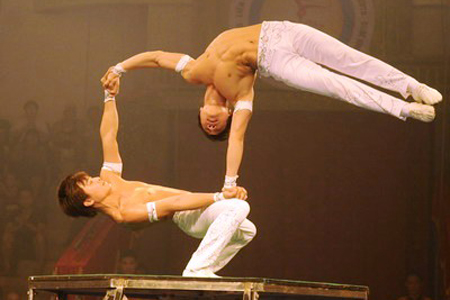 Local spectators as well as Vietnam-tours takers will also get chances to enjoy top circus acts by international artists.
All the performances will be assessed by a five-member art council, including Vietnamese and foreign veteran circus artists. The most outstanding displays will be rewarded the gold and the silver medals. No matter what kind of art it is, the prize criterion is based on actual artistic quality.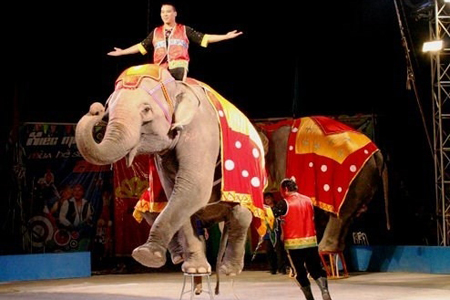 Additionally, the prize will awarded to individual artists and groups with distinctive creativity. Souvenir cups will be given to all circus troupes, artists and groups participating in the festival.