Hanoi and Ho Chi Minh City have recently been listed in Asia's top 10 the most attractive cities, voted by the world's leading tourism magazines Travel and Leisure.
There are so many reasons for tourist to love a city: maybe wide culture, friendly locals and ancient historical sites… This year, Hanoi and Ho Chi Minh City are among the most attractive cities in Asia.
Hanoi is the capital of Vietnam and the second largest city. Hanoi is deeply impressed by many cultural and historic sites, culinary delights…that fascinate a lot of tourists worldwide.
Meanwhile, Ho Chi Minh City is regarded as the most dynamic city in Vietnam which attracts tourists by the luxurious hotels, high buildings, bustling and hustling markets.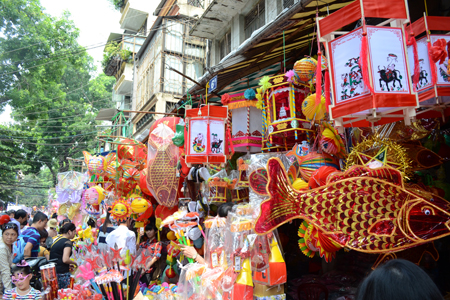 To release this list, Travel and Leisure magazines conducted a survey of nearly 17,000 readers. In Top 10 list, Vietnam has 2 representatives. Japan's city of traditional culture, Kyoto ranks the number one in both 2 lists: Asia's Top 10 the best cities and Asia's attractive cities. Additionally, some familiar names appear on the list: Siem Riep of Cambodia ranks number 3 and Bangkok of Thailand ranks number 6.