Recently, in Ho Chi Minh City, tourism officials of 5 countries: Vietnam, Thailand, Laos, Cambodia and Myanmar discussed solutions to attract tourists to their region and integrate their tourist industry.
The five countries have agreed to turn the region into an attractive destination for global vacationers under a campaign called "Five Countries, One Destination."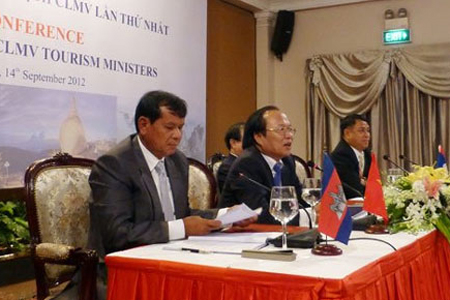 Also, in the discussion, four countries Vietnam, Laos, Cambodia and Myanmar reached tourism cooperation agreements with in which four countries agree to continue working to attract tourists to each other as well as visitors from other markets. Vietnam promises to training courses to Cambodia travel personnel; Phnom Penh also pledges to support Vietnamese in terms of restaurants, hotels, and river tours.
In the cooperation agreement signed with Cambodia, Vietnam pledges to offer longer training courses to Cambodian travel personnel, whereas Phnom Penh promises to support Vietnamese businesses in opening restaurants, hotels or river tours in the country.
Vietnam, Laos and Cambodia have indeed taken action to facilitate transnational travel.