On the occasion of the birthday of President Ho Chi Minh, May 19, and the local people in Nghe An jubilantly organize Sen Village Festival to pay tribute and gratitude toward Uncle Ho. This year, Sen Village Festival has many new, diverse and more attractive features.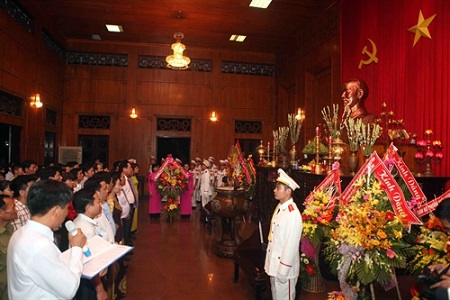 This year, the festival took place in Kim Lien Commune, Nam Dan District, the central province of Nghe An. This 3-day event is on the line of marking the 126th birthday of Presedent Ho Chi Minh.
The new festival of Sen Village Festival derives from the "Lang Sen Singing Festival", first held in 1982, and was upgraded to the annual festival since 2002. For over three decades, the pervasive effect of the Sen Village festival intensified as a result, this festival has become one of activities honoring cultural values of the President Ho Chi Minh and holds an important role in the cultural life of the local residents.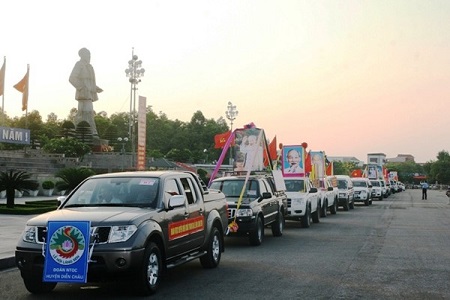 A number of activities such as incense-offering ceremonies at the Uncle Ho Statue and the Kim Lien relic site, a parade, traditional games, film screenings, sporting events, photo exhibitions and a beauty contest can be seen in this festival. This event is full of festive atmosphere and overwhelms the native land of the late President.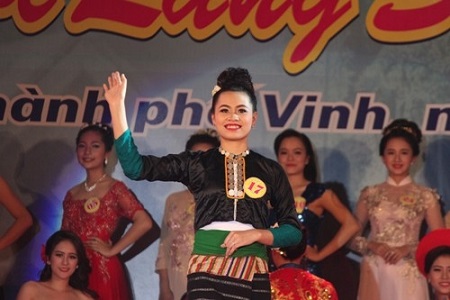 Apart from the aforementioned activities, this festive event also seizes the attention of a number of individuals by a wide range of highlights including procession carrying photos of President Ho Chi Minh from the Kim Lien relic site to the Sen Village Stadium in the May 17 evening, and the Sen Village Singing Festival running from May 17-19.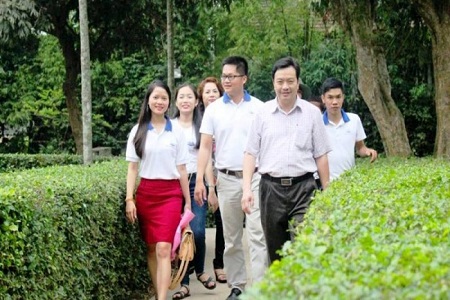 It is estimated that this annual festival attracted thousands of visitors and 20 art troupes in the province.
The Sen Village Festival is a golden opportunity for tourists from across the country and worldwide to get in-depth knowledge of the life and political career of President Ho Chi Minh HCM and his journey to pursue national independence.
It also promotes the tourists sector in Nghe An in general and Vietnam tour companies in general by introducing the beauty of local landscapes and friendly people together with its rich culture.