Nobody knows since when it was that Danang, the 3rd largest city of Vietnam, has unwittingly become the most worth-living city in Vietnam in the heart of Vietnamese people. To be honest, a certain thing is that Danang is considered one of the top livable cities in the world, and of course, in Vietnam too by many famous tourism magazines.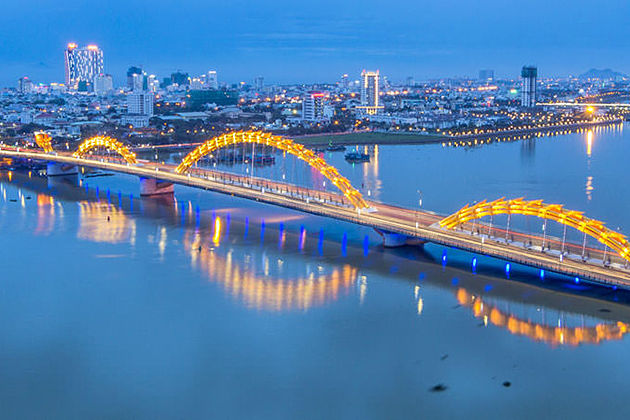 Since 2010, many reputable tourism magazines such as Live & Invest Overseas (LIO) or Kayak travel site has alternatively voted for Danang to be one of the most worth-living cities in the world. They affirm that Danang is definitely an ideal destination to visit in Vietnam. In addition, Danang is regarded as the happiest place in Asia or the city of love. So, what are the reasons why Danang is highly appreciated and worth living as well as a visit to Vietnam? Let's take a look at the following noticeable features of Danang – the city of love and youth of millions of hearts.
Danang Has the Temperate Climate All Year Around
The first and foremost thing making Danang become the most worth-living in Vietnam is its temperate climate all year around. Unlike the climate of the northern areas which is irregularly hot, cold, or cool; Danang's climate is good enough for people to enjoy every activity. The average temperature fluctuates from 25 – 28 degrees. The favorable weather condition helps local people be healthy and rarely suffer from allergies due to weather changes. So, the weather is not also a big problem for anyone who lives in the city or engages in the Danang trip.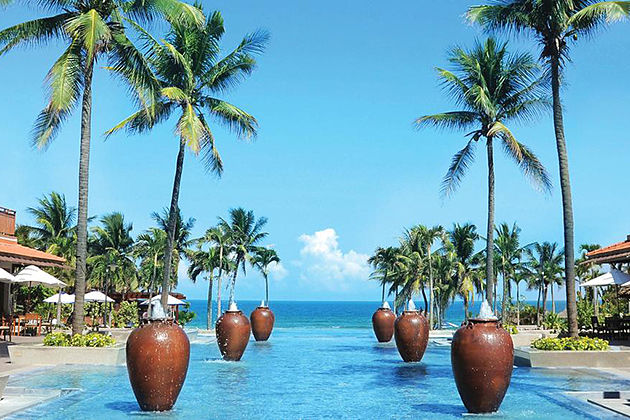 Danang Has Good Security System
Vietnam is considered one of the safest countries in the world, so you actually don't need to worry about safety when traveling to Vietnam. Although Danang is the 3rd largest and urban city, it always remains an extremely good security system. People can stop on the roadside and feel free to talk on the phone without fear of robberies. Or they are reassured to take their cameras up and capture the moments on the streets…
Danang Has Reasonable Living Costs
Despite the fact that Danang is the economic center and busy tourist attraction, the city has reasonable living expenses with a low rate of inflation. Therefore, a person with a moderate salary can lead a fulfilling life in Danang city.
Danang Is Not Polluted
Danang is a city with a high urbanization rate, but it totally does not have to face serious environmental pollution issues. Even Danang is appreciated to develop as quickly and stable as Hanoi capital of Vietnam, however, the city is the most beautiful green city in the country. In many large cities of Asia, you can see people using gauze masks to avoid dust but in Danang, people even never need to use them.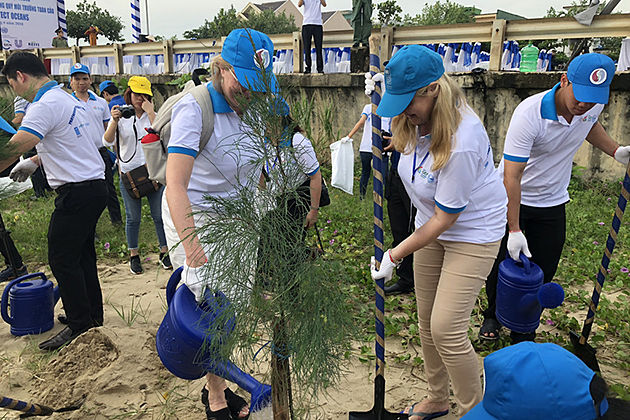 Danang People Are Friendly and Civilized
The place in which people are so friendly and polite definitely raises your inspiration to live in or visit it. Danang people have full of these characteristics, making Danang increasingly become a civilized city. For example, if you unluckily get lost, they will wholeheartedly guide you. Or they will feel free in waiting to pass through after you take the photos. Every time, they reveal a very happy smile.
Moreover, Danang has implemented the policy with the slogan "5 No, 3 Yes".
"5 No" means no illiteracy no hunger, no beggars, no drug addiction and, no robbery or murder.
"3 Yes" means getting 3 factors: dwelling-house, civilization, and job.
The policy is very effective, then, contributes to the civilization of Danang city.
Danang Has Variety of Delicious Food
Thanks to a special geographical location with harmonious rivers, mountains, and seas in the city, Danang has various kinds of tasty dishes. Some famous dishes are Quang noodle (My Quang), Nam O haft-cooked fish salad (Goi ca Nam O), Fish cake noodle soup (Bun cha ca), pork wrapped in rice paper (thit heo cuon banh trang), Vietnamese pancakes (banh xeo), vermicelli noodles with grilled pork (bun thit nuong)…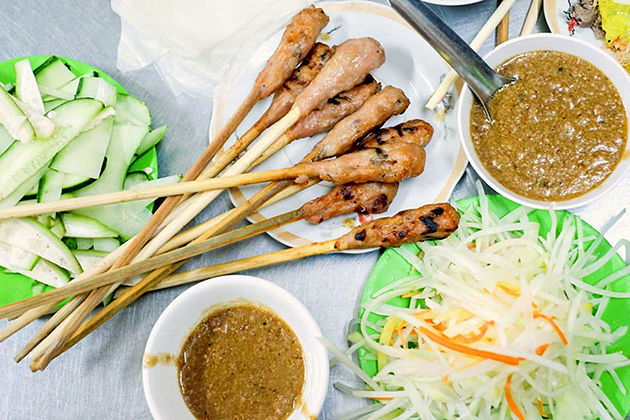 Wi-Fi Covers the Whole Danang
An extremely interesting experience in Danang is that people can use free Wi-Fi in any place of Danang, rather than having to go to a net shop or a café to use the Internet as in other cities. The Wi-Fi speed of the city is relatively strong.
Danang Is Home of the Most Fascinating Attractions
Tourist attractions in Danang can really enchant millions of people with their stunning scenery and spectacular landscapes such as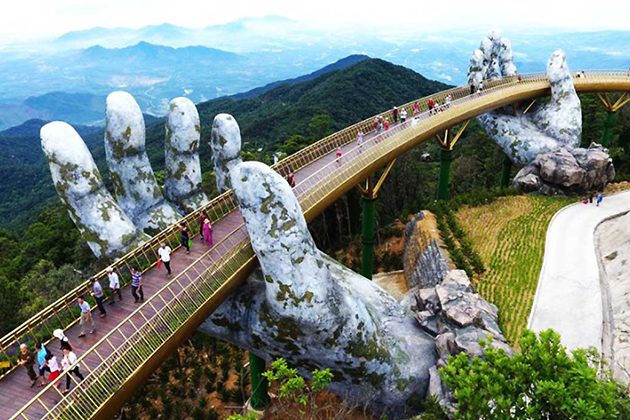 Ba Na Hills is the number one destination in Danang with a unique Hand Bridge. Walking along the bridge, you can feel yourself in the "realm of the fairyland". Another outstanding place is Fantasy Park, an entertainment area with many challenging and attractive games. The French village of Ba Na Hills is also so attractive with unique French architecture. To explore Ba Na, a cable car system was set up and this is also the longest one-rope cable car in the world.
Dragon Bridge is also a wonderful place to discover the beauty of colorful lights, especially in the evening.
Love Bridge, first launched in Vietnam, is a romantic bridge with heart-shaped pillars and cute locks on the bridge.
My Khe Beach is one of the most beautiful beaches in Danang and Vietnam as well. You can enjoy the white sand and blue sea and immerse yourself in nature. It is a great experience!
Hai Van Pass is considered one of the most beautiful roads and among the world's top 10 best scenic drives ranked by a famous British newspaper. Driving through stunning Hai Van pass is a wonderful experience for anyone with the maximum passion for traveling.
There are so many other marvelous landscapes in Danang, contributing to that the city becomes special and livable in Vietnam.