The World knows Vietnam through famous names like Halong Bay recognized as the World Natural Heritage, or Business Insider of the US and many famous newspapers rank Halong as one of the most beautiful destinations in the world. Nevertheless, a special thing can make you feel amazed that there is another version of Halong Bay in Vietnam. It is Trang An Complex – which is known as "Halong Bay on Land" and also considered as "Outdoor Geological Museum" of Vietnam with a beauty of endless blue.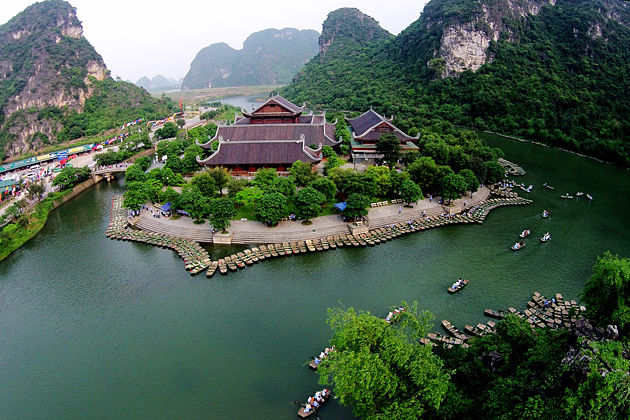 Trang An Landscape Complex is the first and only mixed heritage of Vietnam, recognized as the World's Cultural and Natural Heritage by UNESCO since 2014. Located in Ninh Binh of Northern Vietnam, Trang An Complex is an indispensable highlight in visitors' itineraries for their trips in Vietnam. Especially, it is also convenient to travel to Ninh Binh because it just takes about 2 hours to get there by car or coach from Hanoi Capital.
Trang An Complex includes many scenic landscapes ranked as particularly important national monuments by Vietnamese Government such as Trang An, Tam Coc – Bich Dong, Bai Dinh Pagoda (the largest pagoda in Southeast Asia) or Hoa Lu Ancient Capital… With stunning scenery, the complex definitely brings tourists memorable experiences.
Top Attractions in Trang An Landscape Complex
Trang An Ecosystem
Trang An is really the number one highlight in Trang An Landscape Complex because no word is florid enough to depict its amazing beauty. Trang An Eco-tourism area is outstanding with the blended beauty of blue-green water along with plentiful flora and fauna. Travelers can enjoy the spectacular view from mountain blocks and unique valleys.
Bai Dinh Pagoda
Bai Dinh Pagoda with the long-standing age of over 1000 years is a well-known pagoda in Vietnam. The pagoda is the most typical pagoda representing for the development process of Buddhism in Vietnam. This factor explains for recognition of the cultural heritage of Trang An Complex.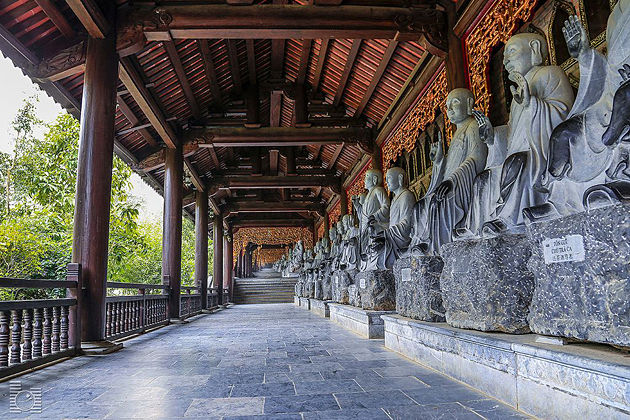 Bai Dinh pagoda of Ninh Binh, Vietnam keeps many records in Southeast Asia and Asia as well as the largest area and the longest Arhat corridor in Asia. Moreover, the pagoda has the biggest amount of Arhat statues and the largest jade well in Vietnam.
Hoa Lu Ancient Capital – The Ancient Beauty
Hoa Lu, the first capital of the central feudal state in Vietnam, also attracts many tourists when discovering Trang An Complex. With a time span of over 1000 years, Hoa Lu Ancient Capital is a place storing historical relics through many ages. Visiting Hoa Lu, tourists can feel and explore ancient values from long-lived unique architectures and objects.
Tam Coc – Bich Dong Charming Scenery
Tam Coc Bich Dong is also a peerless place in Trang An Scenic Landscape Complex and is the earliest presented spot of Ninh Binh on the World Travel Map. It brings magical and pristine beauty, enchanting any tourists visiting it. Being ever chosen as one of the unknown wonderful destinations in the world, Tam Coc Bich Dong is also a red address in the travel handbook of many foreign tourists when having their Vietnam tour.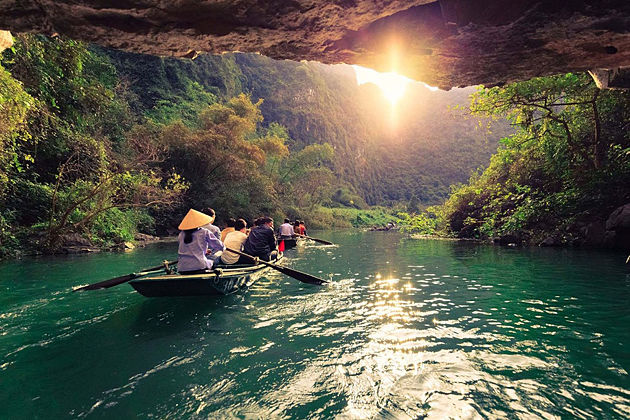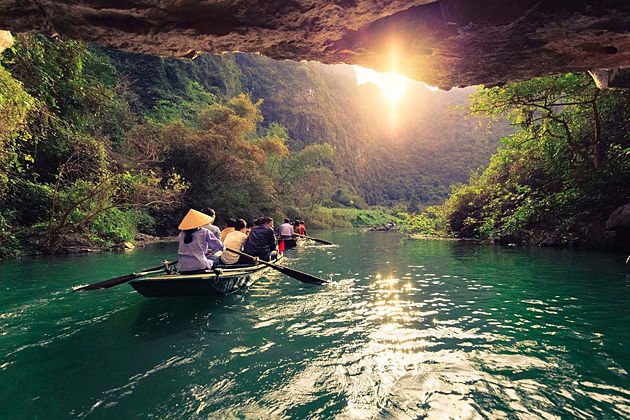 Best Time to Discover Trang An Complex
You can visit Trang An Complex or the whole Ninh Binh at any time within a year because its scenery is extremely peaceful and picturesque every season. However, if possible, you can arrange your plan to see the best landscape in some time periods below.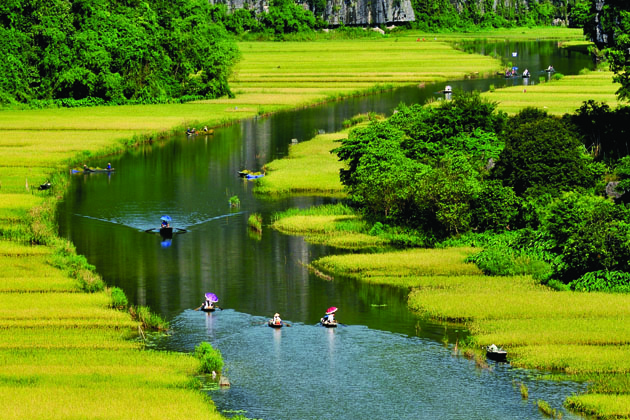 The best time is about from February to April in spring. Trang An's beauty exposes in the endless blue among the mountains and rivers. Together with cool weather, anyone visiting Trang An at this time will be enchanted by its stunning scenery. Besides, travelers can choose May and June or September and October to visit Trang An Heritage. This is moment Trang An brings beauty in a combination of green forests and yellow rice fields.
How to Get to Trang An Complex, Ninh Binh
To get to Ninh Binh you can take the coach or car which just takes you about 2 hours from Hanoi Capital for example. Ninh Binh is 93 kilometers far away from Hanoi, so a motorbike is also recommended for the journey to "Halong Bay on Land".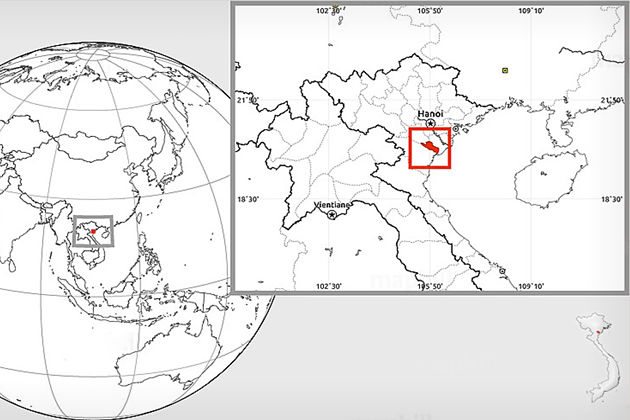 There are many service providers for coach to Ninh Binh. You can see in the following reliable link as an example of the departure point in Hanoi. The price for a one-way ticket by coach is from 80,000 to 150,000 VND (equivalent to about 4$ to 7$). From Ninh Binh province to Trang An, you can take a taxi or rent a motorbike in the city. Trang An is about 8 kilometers from central Ninh Binh.