A countryside life is seen as a simple and traditional one, whereas the city lifestyle is on the opposite of its modernity and complicacy. Nowadays, it becomes the trend that more and more people tend to move to the city because they hope to have a better life with a good job, better education as well as high quality of life.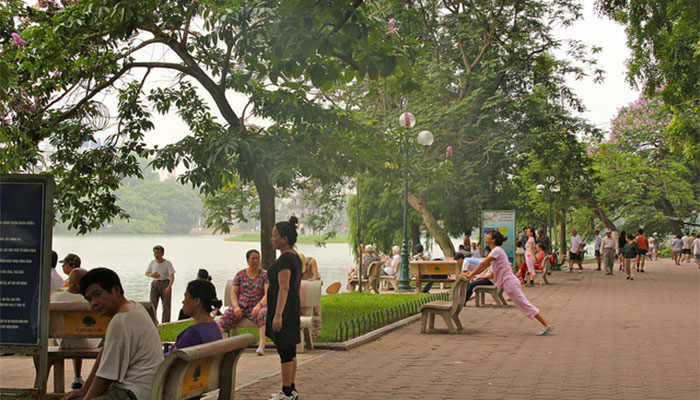 The city lifestyle in Vietnam is significantly different from the one in the countryside. People living in the city often have a busier life than those living in the countryside. In the city, we can easily encounter a great number of modern buildings and offices, luxurious hotels, and restaurants, especially a giant volume of transportation continuously moving.
Citizens living in the city can be teachers, officers, businessmen, and so on, whereas some earn a living by selling products in the markets, some are street vendors, and some work for factories and enterprises. They start their days by taking exercise in the morning and then go to work. One interesting thing about the city lifestyle is that city nightlife is so amazing and exciting. From the evening, the city's street is full of people. They head to every corner of the street, participate in street music performance, and indulge in mouth-watering street food. Take Hanoi Old Quarter – the hub of business and commercial of Vietnam's capital city as a typical example. A night out in street is such a wonderful experience. People often gather in the crowded streets including Ta Hien, Luong Ngoc Quyen, or Ma May, and enjoy fresh beer, coupled with scrumptious street food while chatting with each other. In general, people in the city have a more convenient life than those in the countryside because they live in large and tall buildings with fully modern equipment. Moreover, they have a chance to receive a better education with better teaching facilities as well as teaching methods.
However, the living cost in the city is quite high, which makes it much difficult for people with low income to live. The amount of money paid for rental houses, bills and other services are much higher than those of the countryside.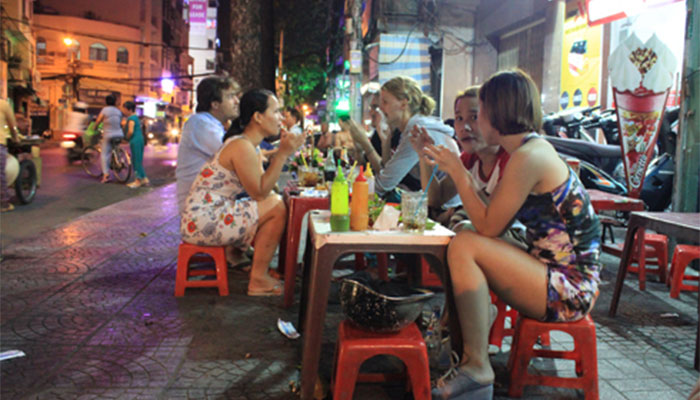 In contemporary times, we can see that the city lifestyle has been under the influence of Western-style. As a result of globalization and integration, the country has opened its door to exchange with foreign countries. Today, people often hang out for Starbuck, KFC, or hamburgers and also dress Western-style. However, the national traditional dress – the ao dai is still preserved and dressed on special occasions.
The city lifestyle in Vietnam has its own interesting values. Regardless of how variable it is, all contribute to creating a diversity of traditional and modern value of lovely Vietnam.