Years of working in tourism, We have received a lot of questions from our guests about the differences of SIC (Sit in Coach) tours and private tours. Therefore, this article is made to answer your question and help you make the right decision for your Vietnamtour.
We understand that you may be worried about the ongoing outbreak of coronavirus in China. Bhutan, Myanmar, and Laos, in contrast, are still safe and sound from this global pandemic. Click here to see the reason why Coronavirus cannot reach these countries and what makes them stronger.
What is SIC (Sit in Coach) Tour?
SIC tours stand for Seat-in-Coach Basis Tours, which means you will share an air-conditioned coach or van with other tourists and you will have (maybe not) an English-speaking tour guide to take you to all the scenic spots listed in the itinerary that day.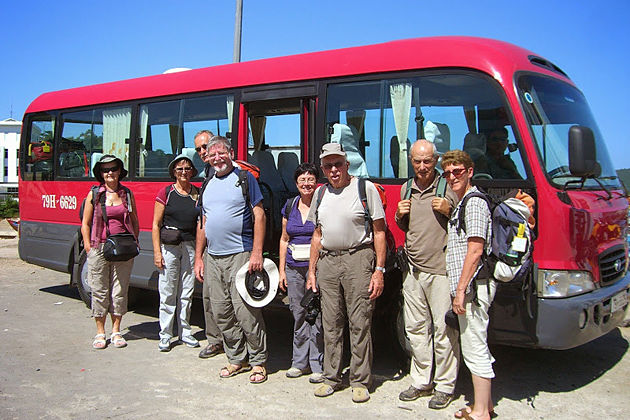 Usually we only apply the SIC tours for Halong Bay Cruise tours or Mekong River cruises, the driver (some time with tour guide) will pick you up from your hotel in Hanoi (for Halong Bay Cruise) or Ho Chi Minh City (for Mekong River Cruise) your tour guide (or our tour operator) will contact you the night before to inform you about the next day's departure time, and the next day our coach (bus or van) and guide will go from hotel to hotel to pick up guests (pick up time also stated in your tour itinerary).
What is a Private Tour?
Typical Vietnam (Cambodia, Laos or Myanmar) private tours are fully escorted tour packages, which means in each city or each area (North, Center, South of Vietnam). In Indochina countries (or Myanmar), you will have your own professional tour guide speaking your language and a private air-conditioned car/van/coach with your private driver at your service during your staying there, from meeting you at the airport (or train station) upon your arrival, showing you around, until seeing you off at the airport (or train station) for your next destination. If you take our private tour package, you will not be mixed with other tourists when sightseeing and transferring except that you take the Halong Bay Cruise and Mekong River Cruise (you still can choose the charter options and you will have a private cruise in Halong or Mekong River).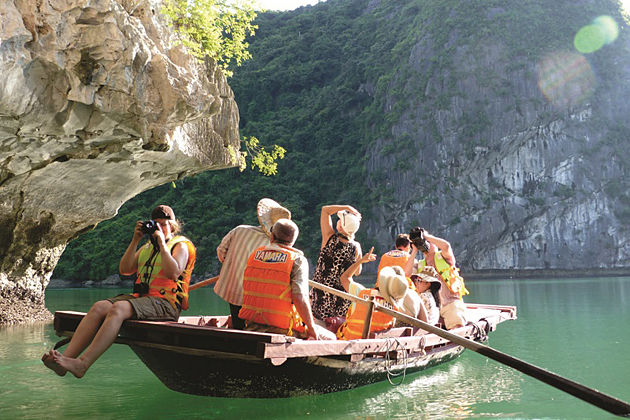 The Differences between Private Tours & SIC Tours
Compared with Private tours, SIC tours are usually less expensive than Private tours, but Private tours are more flexible. In general, with private tours, you will have own services as true meaning of word "private", while SIC tours require you to share services.
Note: If you have 5 or more people in the group, we recommend you take our private tour package as the price gets very close to that of SIC.