Vietnamese traditional silk painting has early appeared when the old generations desired to record stories, legends, or all things in their daily life. The oldest preserved painting was from the 15th century – Portrait of Nguyen Trai. Besides, several surviving silk paintings are still now displayed such as portraits of Phung Khac Khoan, Trinh Dinh Kien, Phan Huy Can, Phan Huy Ich, and Phan Huy Thuc.
The History of Vietnam Silk Painting
Vietnamese silk painting truly reached its peak of success around the 1930s when the École Supérieure des Beaux-Arts de l'Indochine (Indochina College of Arts) was opened to teach European methods. As a result, Vietnamese artists received the influence of Western art then combined their traditional style to create their own artistic features.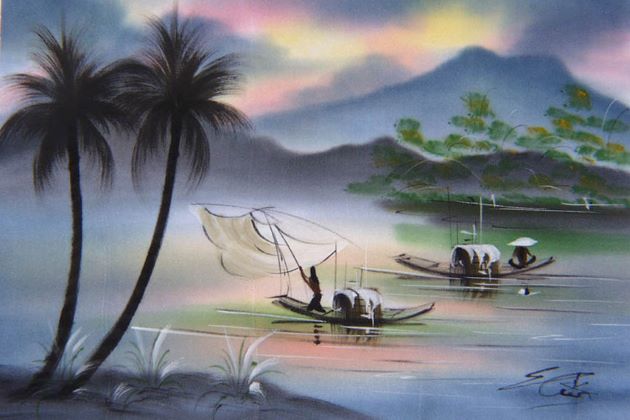 The Highlight of Vietnam Silk Paintings
The highlight of Vietnam silk painting is its softness, elegance, and flexibility of style. Its main themes are the people and their lives, especially the rural people; landscape, and even history. It is different from the other countries' ones due to its unique technique of washing silk. Painter Nguyen Phan Chanh was considered the person who discovered how to wash silk. The artists used watercolors replaced by natural ones of the old silk painting. They drew on moist silk and wash it several times until they had colors of their liking. After finishing, the silk painting has covered a layer of paper and frame it.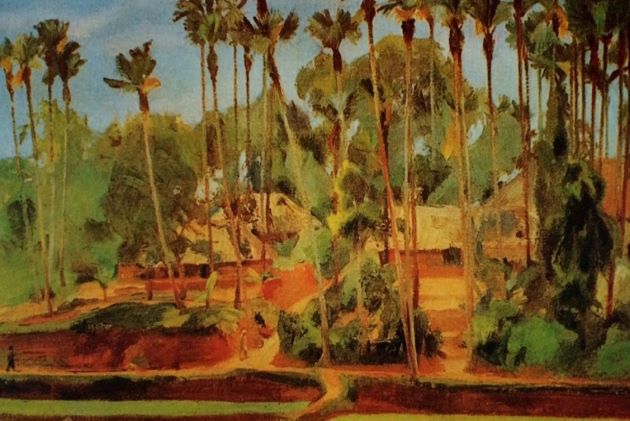 Famous Artist of Vietnam Silk Painting
Nguyen Phan Chanh is very famous for his excellent silk painting: Rice washing", "Count and Capture", "Fortune seeing", and "Going to the field". Despite the fact that the golden period of silk painting passed, it is still a unique traditional art in Vietnam; strongly developed beside the other kinds of paintings and by the talent following generations and art lovers in the world.