As the first month of the hot and sticky summer, May is still not too overheated. The northern provinces of Vietnam are enjoying mild weather at a range temperature rising slightly to 32°C while the central and southern provinces may rise up to 35°C. During this month, the south of Vietnam is also heading to its wet season. All the beaches remain in good conditions although the beaches in central like Hoi An, Danang, Nha Trang are more preferable. Generally, all regions of Vietnam get more humid which may tire the most energetic travelers in certain days.
North Vietnam Weather in May
Temperatures are rising in the north in combination with the chance of rain and some last dry days are signaling a coming summer (average temper: 29 °C). In the mountainous regions, it remains milder weather and good conditions. May is a great time to explore the Sapa and Halong Bay while Ha Giang and neighboring areas will be seen with the rainy season.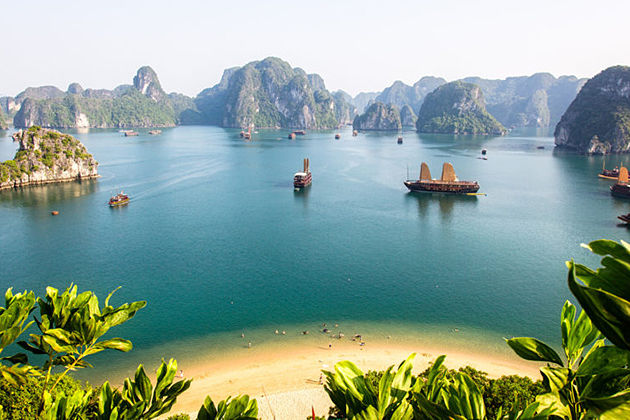 Central Vietnam Weather in May
It's sunny with a clear blue sky almost regions in the center of Vietnam. The beaches of Hoi An, Danang, and Nha Trang are in good condition (average temperature: 30 °C). Further north, Hue is also basking in sunshine and maintaining good weather. Dalat and Central Highlands are typical with increasing rainfalls in this time.
South Vietnam Weather in May
Frequent rains are absolutely helping all the regions bring down the high temperature of the previous month and you can still expect plenty of dry depending on each area (average temp: 28°C). The month is characterized by short and heavy rains in the afternoon or early in the evening.