April marks the end of peak season of tourism in Vietnam. The weather in April is characterized by the higher rainfall than previous months, especially in the second half of the month in the Northern and Southern Vietnam. The coastal areas are still very best and busy in good conditions of weather in April. Many activities like swimming, windsurfing, and other water-based activities are good choices to do at this time. The temperature does not rise too much in the North while Central and South Vietnam are 25°C and 33°C.
North Vietnam Weather in April
April is the seasonal transition time between warm spring and hot summer in northern Vietnam. The temperature keeps rising towards the hot, wet summer days. The rains rarely occur and increase at the end of the month (average temperature: 24°C). In northwest areas, the weather makes the good conditions for trekking and exploring the regions of Ha Giang and Sapa.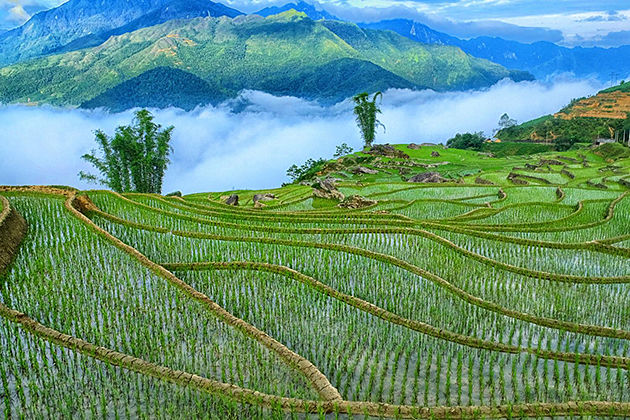 Central Vietnam Weather in April
Central Vietnam is at its best with sunshine and clear blue sky especially the beaches of Hoi An, Danang and Nha Trang (average temperature: 28 °C). Hue is also boosting its beauty in the condition of good weather, the Central Highlands and Dalat are also good conditions.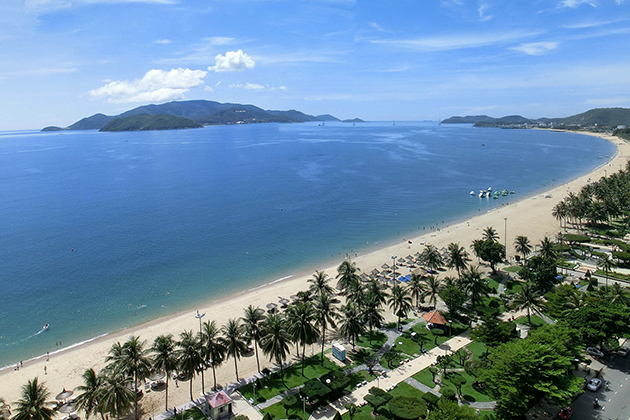 South Vietnam Weather in April
It's extremely hot in the south (average temperature: 31°C) and the rainfall is increasing. The beaches of Phu Quoc, Phan Thiet & Mui Ne are also the best choices for Vietnam beach vacations.