In general, Vietnam weather in February is unpredictable. But this time is said to be one of the best times to travel to Vietnam. This month usually occurs one of the most sacred festivals of Vietnamese people – Tet. Like European Europeans and North Americans desire for their white Christmas, Vietnamese people also wish for light rain on the first days of the Lunar Year which can set the atmosphere and bring about luck. The typical weather in Ho Chi Minh City and many southern provinces are beautiful days with sun and warm weather. February is also the beginning month of the dry season in Central Vietnam with the pleasant and warm weather. In the north of Vietnam, the weather is still cool and sometimes cold especially at night for another while. February is also a good time to take adventure tours in Vietnam with outdoor activities like trekking, cycling… If you love the beach more, head the south!
North Vietnam Weather in February
The weather in northern Vietnam is quite cool and pleasant in February with plenty of sunshine and clear blue sky (average temperature: 17 °C). The rainfall of the north is at its lowest in February although the fog and haze appear frequently, especially in coastal provinces. In the far north (typically Lao Cai, Ha Giang), the weather are dry but chilly and foggy occasionally, become worse at night, so suitable clothing is recommended.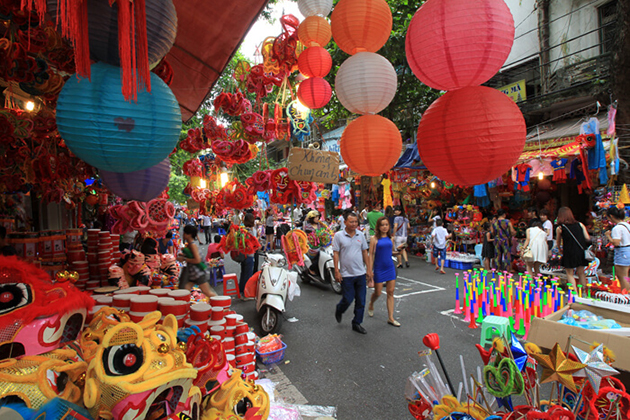 Central Vietnam Weather in February
February marks the time the summer returns to central Vietnam with the sunny and beautiful beaches of Hoi An and Danang. The light rains expected to occur sometime this month (average temperature: 25°C). Hue is also warm and dry while Dalat and many provinces in Central Highlands are cooler due to altitude. The weather condition is great for adventure tours with outdoor activities like trekking or cycling… windproofing clothing is recommended for the evenings. The coastal provinces and some beaches like Nha Trang are also being endowed with a clear blue sky and higher temperatures.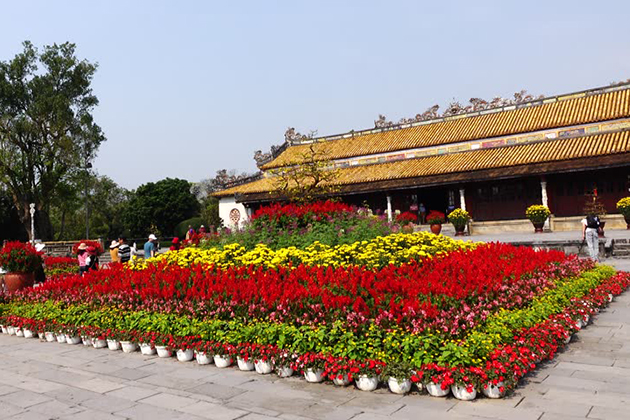 South Vietnam Weather in February
Good weather is characterized by the climate in southern Vietnam during February. The beaches in Phu Quoc, Phan Thiet & Mui Ne boasts its beauty with clear blue sky and sunshine and mostly no rain (average temperature: 27 °C). Temperature is still high but more comfortable than the hot weather at the break of the wet season still a few months off.