Vietnam is a country with the unique value of traditions and customs, which contributes to the country's multicolor picture and the diverse spiritual life of the Vietnamese. Welcome to Vietnam and immerse yourself in the world of traditional handicraft products in order to gain a first-hand experience of Vietnam's craft. Van Phuc Silk Village is amongst the best places to visit in Hanoi, which is known as the cradle of Vietnamese silk. Do not hesitate to plan a trip to this traditional village to have deeper insight into the silk-making industry.
Location
Located on the bank of Nhue Thi River on Nguyen Trai Road, Ha Dong, which is approximately 8 kilometers to the south-west of Hanoi center, Van Phuc silk village has a long history of producing silk for not only the region itself but also the whole country.
History
There is an interesting ancient story about the origin of the village, dating back 1,200 years ago. Legend has it that a celebrated person in Cao bang called Ms. A La Thi Nuong was an expert in skillful weaving. Then, she taught villagers the secret of Chinese silk weaving. Especially, Van Phuc silk village was at its best under the reign of Ly Dynasty and was first introduced at the Marseille International Fair in 1931.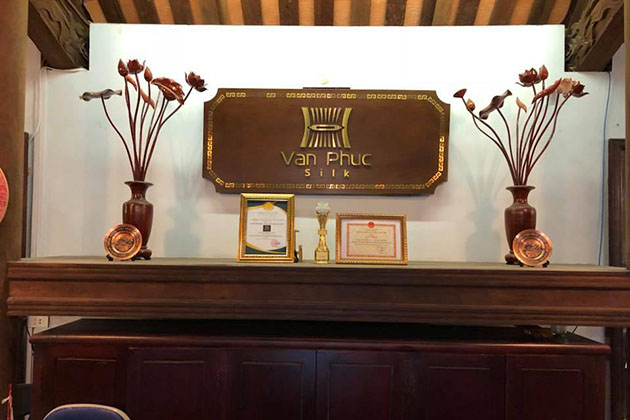 Within 30 years from 1959 to 1988, silks produced by talented and professional artisans were exported with a large quantity to Eastern Europe countries and many other countries in the world. Since then, silk-making has achieved sustainable flourish until the present time.
Amazing products offered by Van Phuc silk village
For a long time, silk has been considered as a luxurious item which is on a par with such precious things as ivory and horn. Nowadays, cloth is made from cocoon of the silkworm, which makes it more affordable for everyone.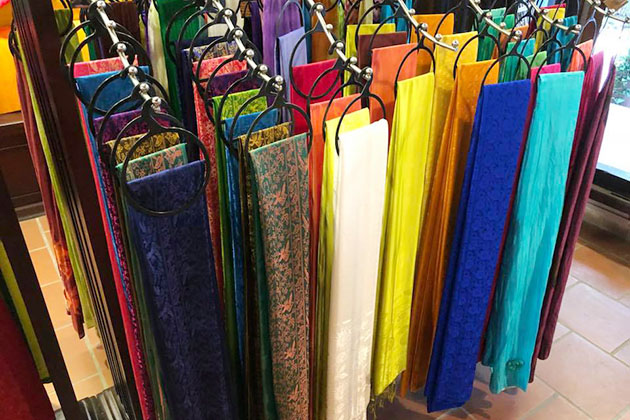 Take time to wander around Van Phuc silk village, you will be amazed shops selling tons of silk products. At the present time, there are up 90 percent of total household involved in making silk and distribute to other regions. Visitors to this site also have a chance to catch a glimpse of seemingly never-ending array of smooth and lightweight silk products which are of high quality.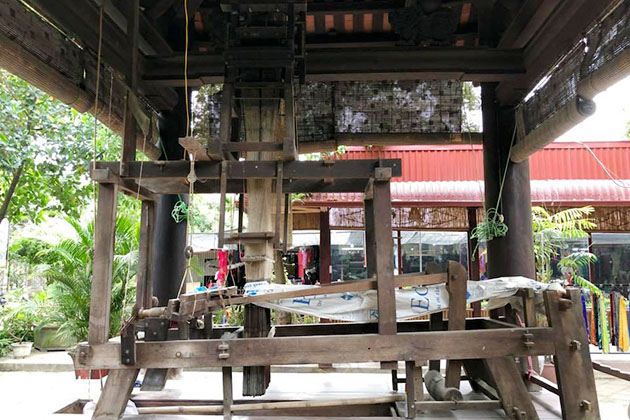 There are a variety of silk products including traditional clothes, embroidered silks, and wrinkled silks with colorful colors and so on. All are made with elegant appearance, suitable for everyone. All shops along the roads in the village sell attractively eye-catching silk with high-end quality.
Tips for approaching Van Phuc silk village
There are many ways to get there. However, the easiest way is travel to the south-west of Hanoi along Nguyen Trai Street. When you reach the border of Ha Dong District, you turn right and go for more about 3 kilometers. Motorbikes, taxies or buses are available for a trip to Van Phuc silk village.