A visit to Hanoi, the capital of Vietnam would not be complete without paying a visit to the Uncle Ho's house where Vietnam's great President used to live and worked. The stilt house is not only a place closely linked with memories about the great Father of the nation but also a site full of historic, politic and cultural values. Spend a day trip in Hanoi and explore this relic, you can gain an insight into Vietnam's long history, culture as well as valuable knowledge about Ho Chi Minh President.
An overview
Ho Chi Minh played an indispensable role in the war against the French. Thanks to his great talent, he together with Vietnamese people made great effort to regain the independence and sovereignty.
Uncle Ho is not only a talented but also a simple and amiable people who always led a simple and plain life. Although he was offered a palace to live and work, he decided to choose a traditional humble stilt house and live there since 1958.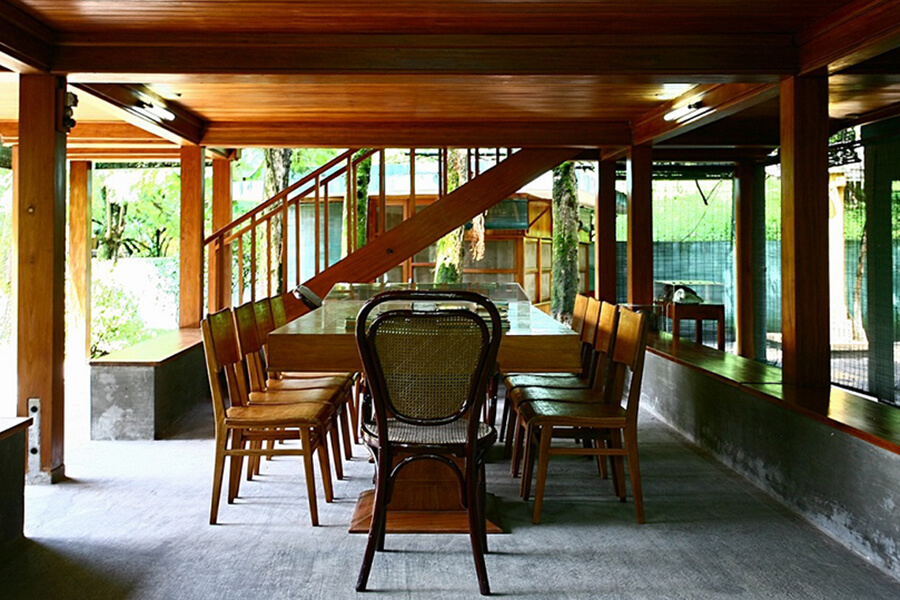 Uncle Ho's house highlights
Uncle Ho's stilt house is a traditional house supported by wooden stilts. Take a look into the interior of the stilt house, there is a ground floor where Uncle Ho used to welcome visitors. There is a wooden table with many small wooden and bamboo chairs around. Moreover, there is also a rattan chair that he used to sit, read and have a rest. The furnishings of the house are also humble with typewriter, books, some newspapers of his day, and an electric fan in his room and a wooden bed, electric clock, an antique telephone and a radio in his bedroom.
The surrounding area of the stilt house is covered with green plants and trees, which creates rustic and tranquility. Ho Chi Minh had a great love for poems and nature. He chose a simple stilt house where you can see more shade of green than you can imagine. With a love for nature and pet animal, he loved the feeling of living in the middle of nature. Therefore, we can see a lot of fragrant jasmines and eglantines in the garden. It can be said that nature and animal are great source of inspiration for his wonderful poems. One of the highlights of Uncle Ho's house is the existence of aquarium in the right hand with gold fish. For a long time, the stilt house has become the symbol of simplicity as well as gentleness of Vietnam's great President. Visit the house, you can gain a first-hand experience of Vietnamese history and culture.
Additional information
Uncle Ho's house locates in the North of Ho Chi Minh's mausoleum. The opening hour is from 7:30am to 4pm with a lunch time from 11am to 1:30pm.