According to the recent report of Ho Chi Minh Department of Tourism in the first 7 months, the number of tourists visiting to the city has reached about 3,228,568, which increased by 16.2% compared to the same period last year. However, there are still some limitations in ensuring security, providing product information, tourist services and supporting tourists when visiting this city.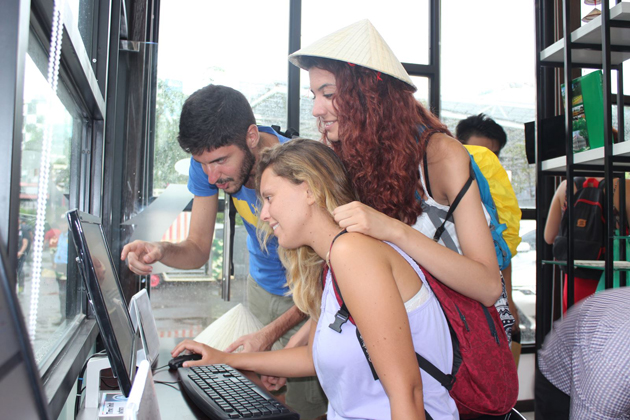 To overcome these problems and meet the higher demand for seeking information of the travelers, on August 2nd, 2017, HCM Department of Tourism officially put two Tourist information and support stations into operation at Ben Bach Dang Park and 23/9 Park (District 1) which open from 8 a.m to 21 p.m all weekdays.
Coming to these stations, tourists will be consulted useful travelling information of the city, supported to dealt with the problems related to security and service quality directly by professional staffs. The stations also provide free full-fledged information about some products such as travel guide, codes of conduct and travel maps with a variety of languages including English, Japanese, Russian, Chinese.
In addition, the stations also have two smart touch screens, two networked computers that help tourist to find aid more easily and quickly. The website visithochiminhcity.vn monitored by the Tourism Promotion Center has been installed by default on these computers, which provides selected and regularly updated information sources.
After a trial month, the two stations have supported more than 2,000 visitors and received positive feedbacks from them. It's expected that this model will be established at the Independence Palace and Tan Son Nhat International Airport.