From 21-31 January, the Art Fair entitled "Convergence of quintessence" will be open for public for free at the Ha Noi Creative City in Ha Noi.
The event is expected to witness the present of more than 200 artworks including some rare private collections from over 100 Vietnamese and foreign painters.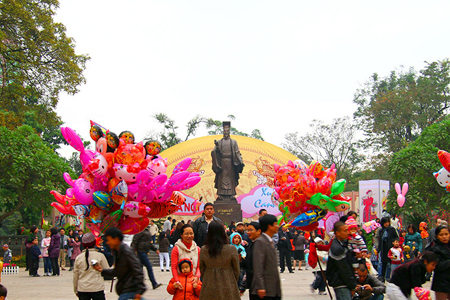 This time, the fair is run with the aim of reviving the old habit of buying paintings to decorate houses during the Lunar New Year, as well as making Vietnamese contemporary art popular to worldwide friends.
In line with the event, visitors could fully enjoy various activities including fashion performances and talks among painters, painting collectors, and art-lovers.