Behind an ancient Hanoi Capital, there is a special street which "never sleeps" because that street is still busy in the nighttime. It is Beer Street, one of the best highlights in the Old Quarter. Hanoi Beer Street, located on Ta Hien Street in the heart of Hanoi, is known as a typical city of Hanoi for beer. Many young people hang out on this street and enjoy beer, especially at the weekends when people have more free time to meet each other.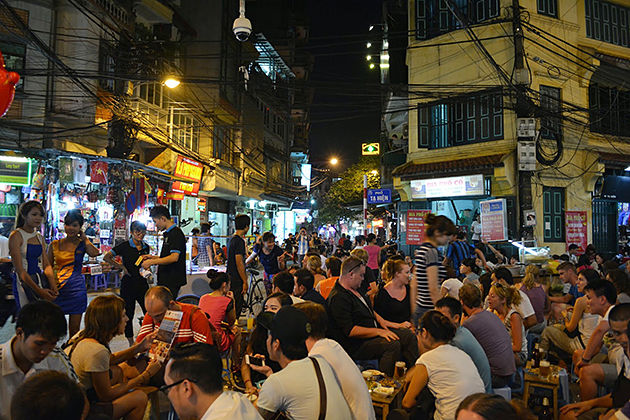 You can see Ta Hien Street quite peaceful in the daytime, but the street is most bustling in the nighttime. This is the time that Ta Hien Street totally contrasts with itself in daylight. Discovering Ta Hien Beer Street is a good chance to understand food and drink culture of local people as well as to enjoy a Hanoi specialty – beer.
The Typical Features of Ta Hien Beer Street
Ta Hien Street is crowded in the nighttime, especially in the summer when Hanoi is quite hot and dam, so cool beer is a preferable drink. People usually sit on a small-size plastic chair and hold their bee mugs and enjoy some snack foods together.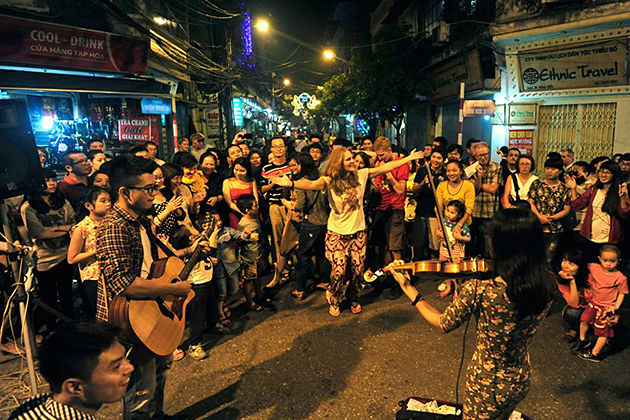 The street becomes crowded after 5 pm and this is also the time when the sun gradually comes down and the street gets cooler. Beer restaurants in Ta Hien are quite simple and in street style. Customers can order a mug of beer and sit until the time they want without being interrupted. The comfortable and friendly atmosphere, as well as great beers and foods, are the main reasons for the attraction of Ta Hien Street.
Foods & Drinks in Ta Hien Beer Street
Ta Hien Beer Street is famous for a variety of foods. In this street, people can enjoy not only the tasty snack dishes but also Hanoians' typical food. Below are some top dishes to enjoy in Ta Hien.
Bun Bo Nam Bo: noodle soup with beef
Chim cut nuong mat ong: Grilled Quail with honey
Bun moc Ta Hien: vermicelli with puree minced meat
Besides, Ta Hien Street has various kinds of beer such as draught beer, bottled beer, cask ale or black beer. You can take more than 5 mugs, but you will not get drunk because Vietnamese beer is pretty sweet and light.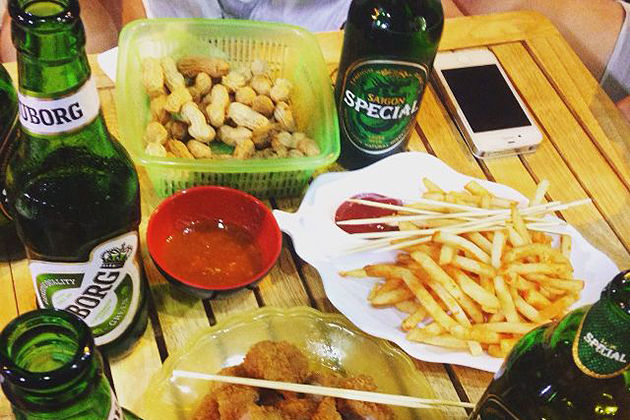 Ta Hien Street is more and more attracting thousands of backpackers around the world. It is an unforgettable experience to have some beer in Hanoi famous beer street after a long day of exploring the Old Quarter.