Considered as the first activity to promote the Vietnam Tourism Year 2019, the ninth Nha Trang Sea Festival will be held in the core province of Khanh Hoa from May 11 to 14, 2019.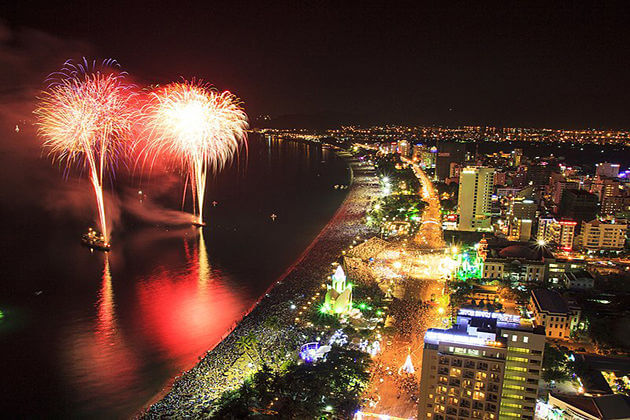 With the purpose of introducing the province's positive sides in economics, culture, sports, and tourism together with sustainable tourism development aspects, the festival will bring us a series of cultural, artistic and sport activities.
Since 2003, the festival has been regularly organized twice a year with the presence of thousands of inbound and domestics tourists (about 120,000 during the most recent festival).
With coastline up to 180 kilometers along with astonishing natural landscapes as Van Phong, Nha Trang, and Cam Ranh bays, the province is honored as these bays are considered as 3 of the world's most beautiful bays. In addition, Khanh Hoa hosts many interesting festivals such as Ponagar Temple, whale worshipping and Salanganes. As a result, it is a big chance for the province to promote tourism development.
The provincial Department of Tourism mentioned that there was a substantial increase in the number of tourist arrivals in the past years. For example, in the year 2012, the province likely hosted 2.3 million tourists, and just five years later, the number went up to 5.5 million people.  In the first nine months of this year, over 5 million people determined to spend their holidays in Khanh Hoa, consisting of 1.7 million foreigners – an increase of 116 percent in comparison with 2017 at the same time.
At present, there are about 680 accommodation facilities, with a total of 31,700 rooms.
The province's vision is to reach 8.5 million tourists in which 3.5 million are international ones by 2020 and to gain 70 trillion VND (2.99 billion USD) in tourism revenue.