Referring to Ninh Binh, people often remember Trang An or Tam Coc as the very famous tourist sites with great natural landscapes. Besides, however, a must-see place like Bich Dong Pagoda is highly recommended for tourists as landing on this province.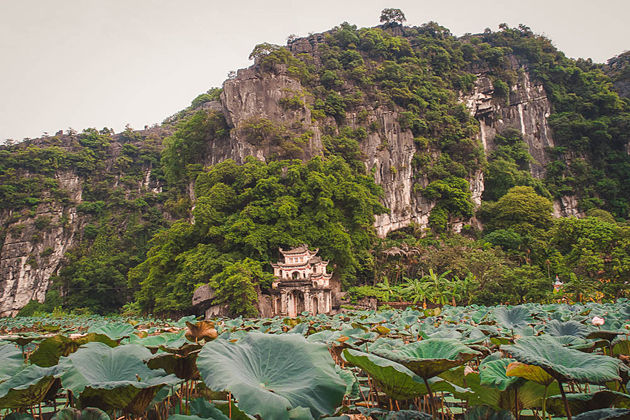 It is easy for tourists to go on their trips in Bich Dong pagoda after visiting Tam Coc because they are just 3 kilometers far from each other. Bich Dong pagoda is as a valley of fertile rice fields, leaned on Bich Dong Mountain of Ngu Nhac Son Mountain and crossed by Truong Giang River.
The Long-Standing History of Bich Dong Pagoda
The Bich Dong pagoda was officially restored since the 18th century by two Buddhist monks: Tri Kien and Tri The. Two monks were travel enthusiasts, loving to discover many places so as to spread Buddhism and build temples as possible. They contributed to the restoration of Bich Dong pagoda which was inherently old and ancient since the 15th century. Afterward, Lord Trinh Sam visited the pagoda and named it as Bich Dong due to its greatly "green" beauty.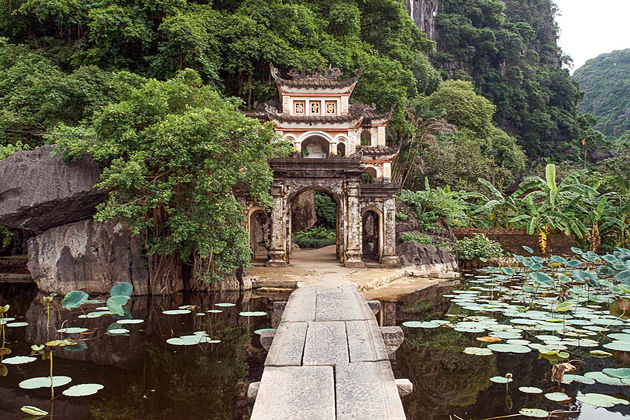 The pagoda was built in the form of word "Tam" with three courts which are not adjacent. It includes three distinctive pagodas: Ha, Trung, Thuong (as their meanings in Vietnamese that they are from low to high level). Three pagodas were built in ascending order. Therefore, people must climb some stairs to get there and can enjoy the peaceful atmosphere surrounding.
The Outstanding Architecture & Design of Bich Dong Pagoda
Belonging to Bich Dong, Ha, Trung and Thuong Pagodas were named as their positions on the mount. Ha Pagoda (Lower Pagoda) is the foremost one, representing for Buddha shrine along with a lot of statues and incense. Just a few stairs more, tourists can see the second pagoda – Trung Pagoda (Middle Pagoda). The last one is Thuong Pagoda (Upper Pagoda) located on the top of the mount. To get there, you will go through the Dark Cave. Bich Dong Pagoda's architecture is also representing for Vietnamese architecture, however, its uniqueness is a combination of ancient pagodas, natural caves, and stunning mountains.
Ha Pagoda's Architecture
Ha Pagoda consists of 5 rooms with 10 roofs. The stone pillars in the pagoda are all one block stone with more than 4 meters. The fence and two gables of the pagoda were made of stones. In the pagoda, there are a lot of statues representing for Buddhist, the Bodhisattva and those who had a contribution in building the Bich Dong Pagoda.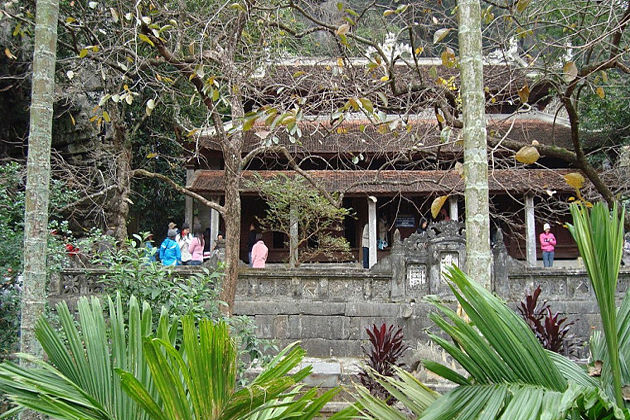 Trung Pagoda's Architecture
Trung Pagoda has a two-story roof, an upper temple, and a forecourt, which lean to the West. An outstanding feature of the pagoda is the combination of traditional Vietnamese architecture like tiled roof or walls and the mysterious space inside a mountain cave.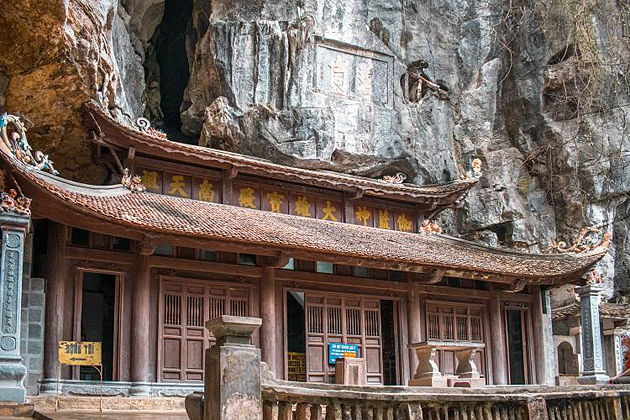 Thuong Pagoda's Architecture
Visitors will need to go through Dark Cave with about 40 steps on the side of the mountain. People can enjoy the stunning atmosphere on their journey. The Thuong Pagoda has 2 rooms in the form of vertical house – style. Along with this, there is a special statue of Bodhisattva sitting on the peak and making gestures by her hands.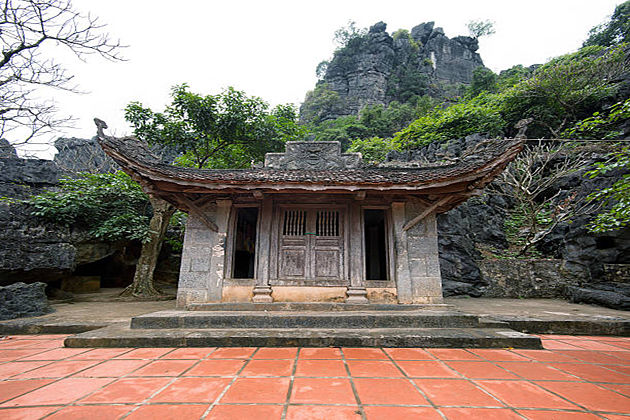 How to Get to Bich Dong Pagoda
By Bike
Bike is the best option to go to the Bich Dong Pagoda. You can rent a bike at your accommodation with quite cheap prices. While riding a bike, you can enjoy the surroundings of "green forest" with fresh air.
By Motorbike
People can choose motorbike for time-saving. You can rent a motorbike with about 150,000VND per day (about 7$). The journey from Tam Coc to Bich Dong will give you a great view.
By Taxi
You can easily call for a taxi in Ninh Binh. The price for one kilometer by taxi is about 15,000VND (equivalent to half of a dollar).