According to the statistics of General Statistics Office, Vietnam attracted 700,446 international visitors until October 6th, 2016, down 7.5% compared to May 5th, 2016 and up 29.8% compared to May 6th, 2015
In general, in the first 6 months of 2016, it is estimated that international visitors undertook 4,706,324 Vietnam tours, up 21.3% compared to the same period in 2015.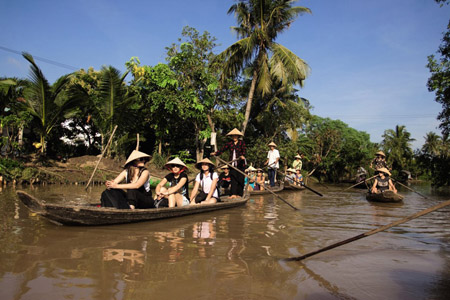 At the same time, Vietnam welcomed about 32.4 million domestic tourists including 15.8 million in-house guests; the total revenue gets 200,339 billion VND, up 22.1% compared to the same period in 2015.
The achievements of the first 6 months in 2016 is the basic premise of the aim at bringing 8.5 million international visitors to Vietnam, serving 60 million domestic tourists and earning the total revenue of 370, 000 billion VND for Vietnam tourism in 2016.