A trip to Vietnam lets you capture all the spectacular scenery, enjoy mouth-watering cuisine, explore unknown things and get to know closely the local habits. A shopping tour around the Vietnamese market will help you. By shopping around to buy typical souvenirs of that country, you will have a deeper insight into the local people's every lives as well as understand more about its culture and tradition. Every country has different products or souvenirs to offer to visitors. Vietnam, with no exception, is an amazing country that makes a deep impression on foreign travelers with a wide range of uniquely awesome souvenirs. If you are planning a trip to Vietnam, here are 10 souvenirs to buy in Vietnam that should not be missed.
The Most Popular Souvenirs in Vietnam
Conical Hat
Popularly known as the cultural symbol of Vietnamese people, the conical hat has made its name for one of the most worth-buying souvenirs in Vietnam. In Vietnam, you can see a lot of local people wearing a conical hat as it is an important tool to protect wearers from sunlight and rain. There is also a broad selection of conical hats for your choice.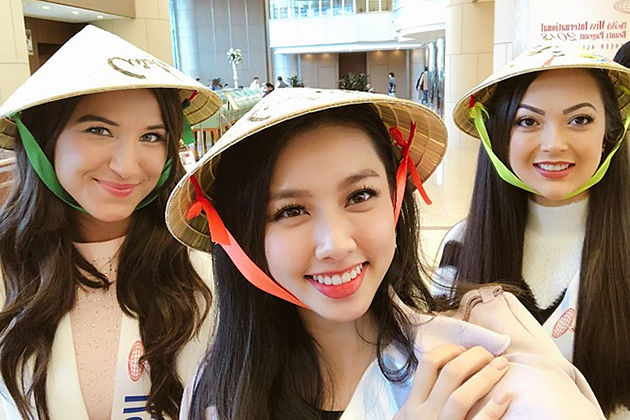 Hand-made Home Decor Items
The perfect combination of rustic wood and creative, skillful artists creates unique wood artworks, luxury home decor, and unique furniture. These wine glass holders surely brighten up the living space and raise the inspiration for their owners. Travelers from the USA & Canada can acquire an amazing item after the trip cause it is recently available on Amazon.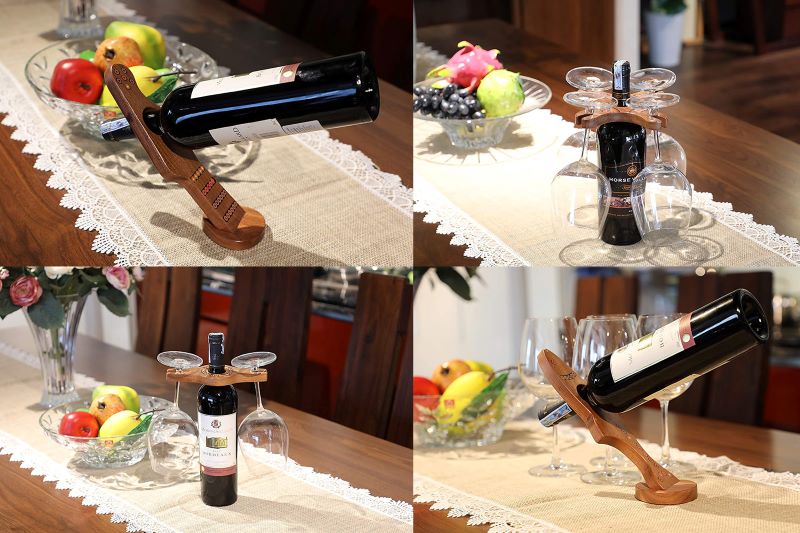 Puppet
Overseas tourists visiting Vietnam are also interested in water puppet performance which is seen to represent the daily life of Vietnamese farmers. Nowadays, it has become a kind of cultural entertainment which appeals to audiences' heart and mind. Therefore, buying a puppet as a souvenir is such a good idea to remember about a beautiful traditional Vietnam. You can buy it in most local markets in Vietnam, but mostly in souvenir stores along the streets of the Hanoi Old Quarter.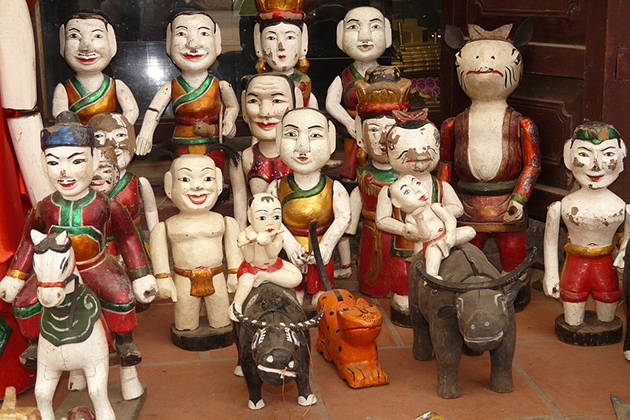 Ao dai
Perhaps, almost all of you are familiar with the national dress of Vietnam called ao dai. It's a tight-fitted long dress worn over long pants by Vietnamese women. In traditional festivals, Vietnamese people often wear ao dai, which demonstrates the pure beauty of Vietnamese women. At the contemporary time, despite being influenced by Western fashion, the ao dai is still influential in this modern society. It would be an optimal choice to buy this kind of traditional dress to keep as a souvenir or a meaningful gift to your friends and relatives.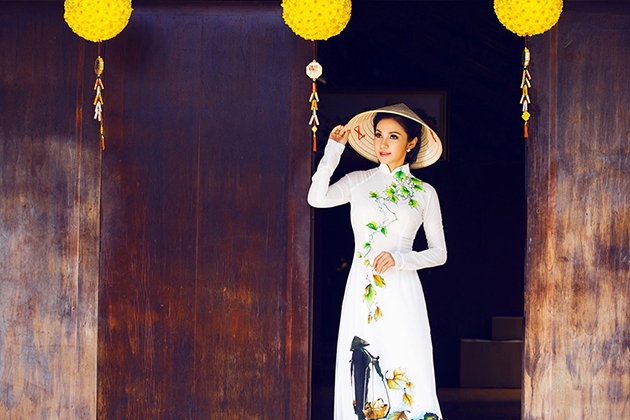 Dong Ho Painting
It cannot be denied that Vietnam has a rich culture with myriad customs, entertainments, and handicrafts and so on. Welcome to Vietnam and immerse yourself in one of the most precious cultural and traditional Vietnam paintings known as Dong Ho painting which is gaining its ever-increasing popularity to be one of the most integral parts of the folk culture of Vietnamese people. There are different paintings portraying different meanings and legends such as Ba Trieu, Thanh Giong and Truyen Kieu. If you are interested in Dong Ho paintings, head to Dong Ho village to purchase the one that you like.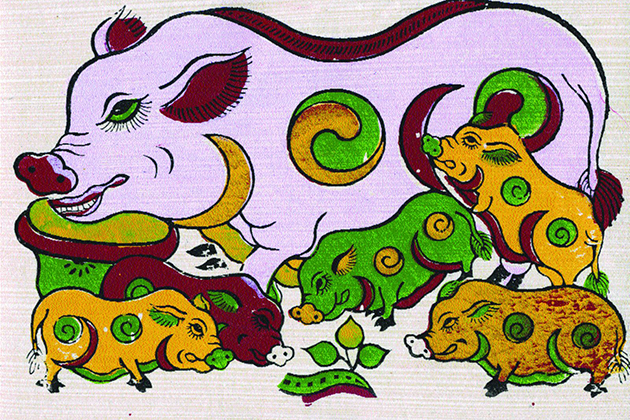 The Best Handicraft Souvenirs in Vietnam
Bamboo & Wooden Products
Bamboo is a significant symbol of the Vietnamese people's culture and daily lives. As a matter of fact, the bamboo tree often grows in the cluster, so it is considered to represent the solidarity of Vietnamese people not only in wartime but also in peace. Therefore, bamboo has attached great importance to the Vietnamese and become an integral part of their lives. For that reason, bamboo and wooden products also come into existence with local people for a long time. Such products from wood or bamboo as souvenirs can be named as chopsticks, carved bamboo hats, trays, bamboo baskets and so on.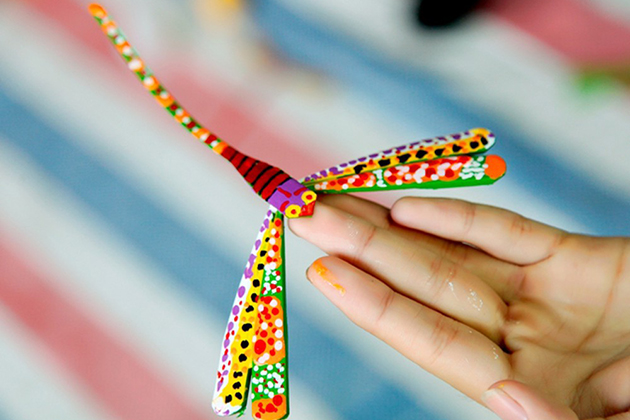 Ceramic Products
Actually ceramic has significantly contributed to the diversity of the cultural beauty of Vietnam. There are myriad ceramic products that you can buy to take home with unique and beautiful appearance accompanied by cultural meanings including ceramic vases or lacquer vases variable in shapes, sizes, and colors.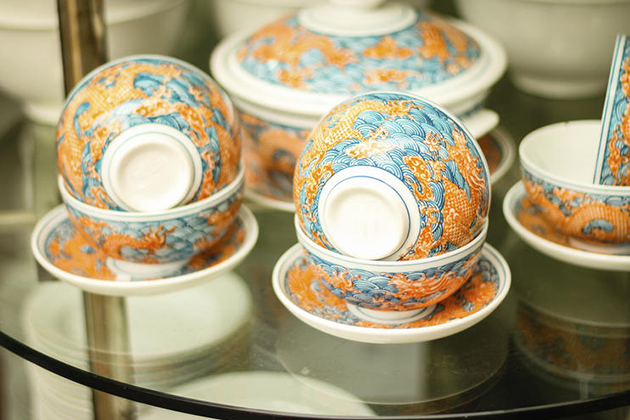 Silk
In addition to the above-mentioned wonderful souvenir, another type that should be taken into consideration is silk which is very popular in Vietnam. Woven from the cocoons of the silkworm, silk is regarded as the symbol of luxury and nobility.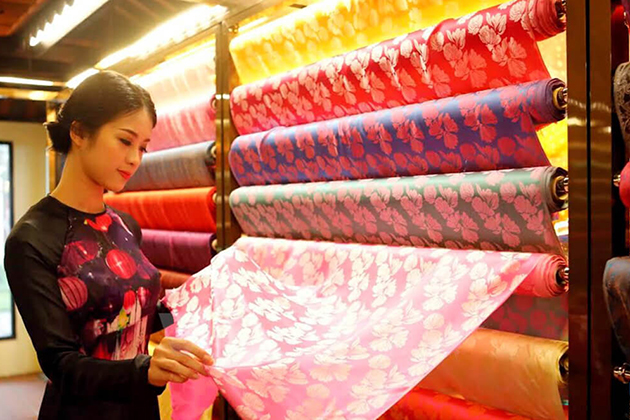 You can easily find beautiful and gorgeous products made from silk-like silk scarves. Step into local markets in Vietnam, you will be mesmerized by a variety of silk with myriad colors. Especially, to have a true experience, you should make your way to Van Phuc Silk Village where you can gain an understanding of the traditional culture of producing silk. Nowadays, silk and products made from silk are much more affordable than it used to be. Therefore, you are advised to buy silk as a souvenir or gift to your friends and families.
Hand Embroidery
As previously mentioned, Vietnam is famous for traditional handicrafts and hand embroidery is one of them. Visit Vietnam and indulge yourself into the world of artworks with hand-embroidered pictures, you will never regret your time there.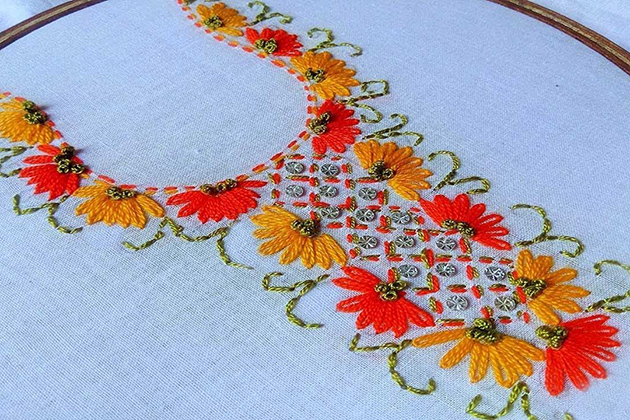 Hand embroidery pictures often portrait stunning natural landscape with birds, flowers or trees as well as animals and birds or even people's daily lives. Head to workshop and gallery, you will have a chance to admire amazing artful hand embroidery. Hand embroidery is highly recommended as a good souvenir to buy in Vietnamtour.
Unique Wood Artworks
A special item for home decor may be a creative kind of gifts taking back for your homies. The unique and luxurious products that reflect the extraordinary sense of artistic style & refined taste, and the product previously reserved for professional designers.
You can easily to find an artistic product in the series of stores in Hanoi, but for the most convenient, we highly recommend you a collection of delicate home decor on Van Mieu Street called Nguyen Moc Decor.  Each item brings its own story conveyed by the artists. There stand many sorts of home decor such as color-pencil clocks, wood wine glass holders, and lots of ceramic items.
Musical Instruments
Dear music lovers! A handmade musical instrument is such a great souvenir during your trip in Vietnam. Nowhere can you find such unique musical instruments as in Vietnam. Bamboo flutes or mini t'rungs are great choices when it comes to best handmade musical instruments. Unlike modern instruments, this one generates a sweet and light tone that appeals to the audiences' emotions. What's more, thanks to its convenience to carry, it is a great souvenir to take home.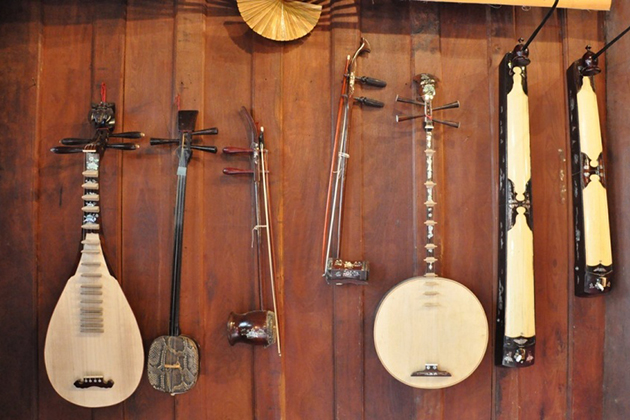 Paintings
If you are keen on pieces of art, oil paintings should be your choice for handicraft souvenirs in Vietnam. Oil paintings often depict four main themes including landscapes, architecture, portraits, and abstract. It can be said that oil painting is a source of inspiration for artists to make great paintings.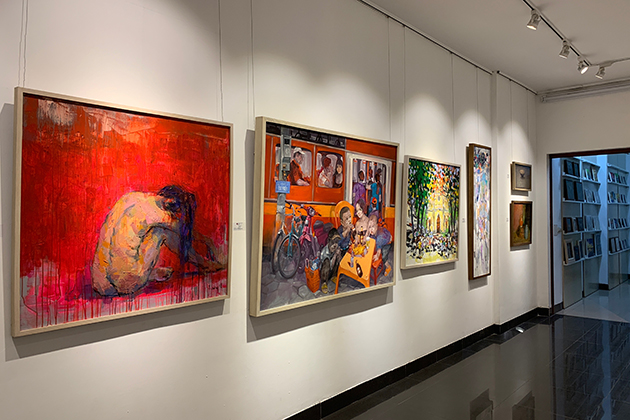 The Top Traditional Souvenirs Food in Vietnam
Coffee
Vietnam, the second coffee exporter in the world, is home to a variety of delicious coffee. There are two forms of Vietnamese coffee: coffee grinders and soluble coffee with different well-known brand names. The most typical one is seemly Trung Nguyen Coffee, which is also the most favorable coffee in the country. It is definitely a tasty souvenir food to buy in Vietnam. Moreover, it is also a suitable souvenir food to easily include in your luggage.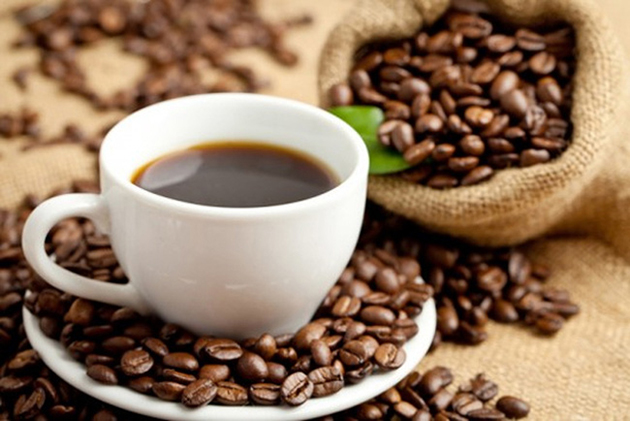 Green Rice
In terms of souvenir foods in Vietnam in general and Hanoi capital in specific, people cannot miss Vietnamese Green Rice. It is as an indispensable specialty of Vietnam cuisine. There are many forms of green rice such as cakes, candies or drinks containing the flavor of Cốm. You can buy original green rice to fully enjoy this tasty specialty.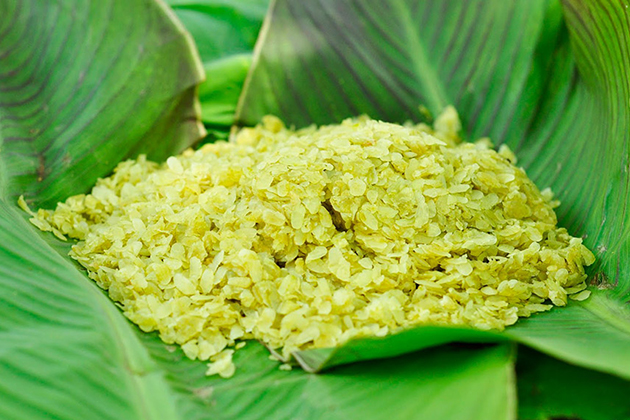 Note: It is very necessary to haggle over these items before purchasing. You are advised to shop around to have an overview of the item or place selling the item, so you will know what price it should be. Check out the art of bargaining in Vietnam to avoid being overcharged.