Get a first-hand experience of Vietnam country's life and the work of fishermen in through tours.
Boat across the Hoai River and gain a deeper inside of casting and pulling fishing nets within one day living as a fisherman in Hoi An.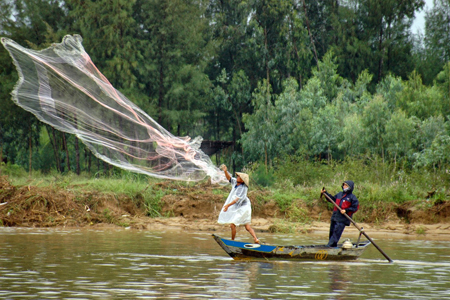 Some travel companies organize tours having activities such as teaching tourists how to welcome foreign tourist or guiding them to catch fish. In Hoi An, there are more than 10 households doing this service. In Ha Long, visitors can tour the floating Vong Vieng fishing village and catch fish with nets or go to the island of Cong Do to cast nets and catch fish with fishermen.