On November 13, the 2015 Japan Festival was held in Ho Chi Minh City with the participation of nearly 70 Vietnamese and Japanese firms.
The festival is also an opportunity for Japanese businesses and organizations to introduce their Japan's typical products in about 90 booths.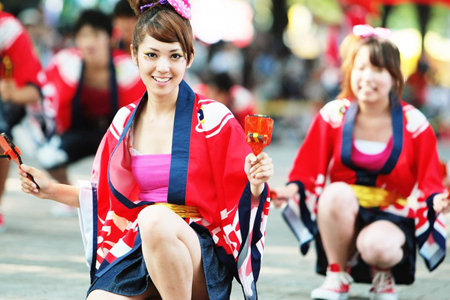 The Japan Festival was organized for the first time in 2013 on the occasion of the 40th anniversary of diplomatic relations between Vietnam and Japan. Last year's festival with the theme "Cool Japan" welcomed more than 100,000 visitors. The event this year drew more participants as it had a wide range of entertainment activities including Japanese drum performances, Karaoke ASEAN 2015, a Cosplay contest, and music concerts.
The three-day event is of great paramount importance in fostering two countries' relationships and offers a chance for their people to understand more about each other's traditional culture.