National carrier Cambodia Angkor Air has opened a new route from Phnom Penh to Vientiane and Hanoi. According to Mr. Tekreth Samrach, chairman of Cambodia Angkor Air (CAA) and secretary of state for the Office of the Council of Ministers, the new route will be of paramount importance for the airline in expanding its market in the region. The new flight is an opportunity to attract more tourists to the country, as well as increase investments in the tourism sector.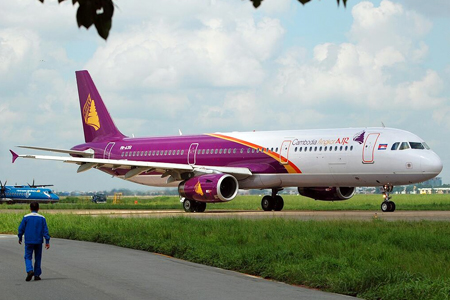 The new flight departs Phnom Penh in the morning and flies to Vientiane and then Hanoi, before repeating the reverse route in the afternoon.
Hanoi is chosen as one of Angkor Air's destinations because it is a hub for Chinese, Japanese and South Korean tourists, and the new flight will bring in more visitors to Angkor Wat via the Cambodian capital.
Cambodia Angkor Air currently flies to regional destinations including Bangkok, Ho Chi Minh City, Guangzhou and Shanghai using its fleet of six aircrafts, which includes four Airbus 321s and two ATRs.
The Angkor Air plans further regional expansion and will operate flights to Tokyo, Seoul and India in the future. Additionally, the airline will look to launch a direct flight to Hong Kong and Macau by the end of this year. If the route proves successful, according to Samrach, the airline would go ahead with its previously announced plan to buy one more Airbus aircraft and two ATRs.