General Information
Duration: 5 Days
Tour Type:
Starts / Ends: Ho Chi Minh City/Hanoi / Ho Chi Minh City/Hanoi
Tour Route: Ho Chi Minh/Hanoi – Nha Trang – Ho Chi Minh/Hanoi
Tour duration: 5 Days
Group size: Private only
Brief Itinerary
Day 1: Nha Trang – Arrival
Day 2: Nha Trang
Day 3: Nha Trang
Day 4: Nha Trang
Day 5: Nha Trang – Departure
Day 1: Ho Chi Minh City / Hanoi – Nha Trang (flight)
In the morning we will transfer to airport for our flight to Nha Trang. Upon arrival we will go to our resort. Nha Trang is well known for being the best beach resort in Vietnam with its miles of white, sandy beaches, coconut palms, clear blue water and wonderful seafood restaurants. A place of sun and fun.
Day 2: Nha Trang (B)
Although at leisure, there are many options regarding things to do in Nha Trang. Why not try a water sport such as snorkeling, jet-skiing, parasailing or scuba diving? If you prefer keeping dry feet, then take a taxi or a cyclo (bicycle rickshaw) to visit the town of Nha Trang. Overnight stay in Nha Trang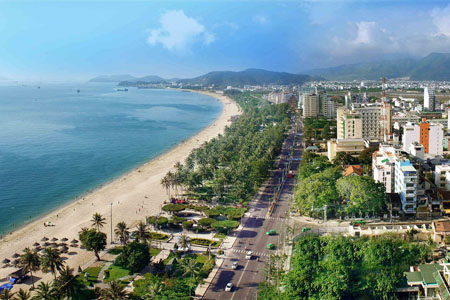 Day 3: Nha Trang (B)
Today we have our free time at our leisure
Day 4: Nha Trang (B)
Today we have our free time at our leisure
Day 5: Nha Trang – Ho Chi Minh / Hanoi (flight) (B)
We have a morning at leisure until our transfer to the airport for our flight back to Ho Chi Minh City or Hanoi