General Information
Tour route: Ho Chi Minh city – Nui Dat Task Force Base – Long Tan Cross Memorial – Horseshoe Hill – Long Phuoc Tunnels – Ming Dam – Long Hai
Duration: 1 days
Date: Daily
Start/End: Ho Chi Minh City/Ho Chi Minh City
At 8.00 a.m the expert guide will pick you up from the hotel, afterward hop on our comfortable air-conditioned transport which will take you to the first destination, Nui Dat Task Force Base. While everything has transformed due to natural damages or the change of society, the columns of the main gate still firmly stands as a heroic Vietnamese. The old runway has been replaced by a wide street in the local village; the former heli-pad is now a soccer field; and nearby is a school established by the Australians. Although the landscape has changed significantly, our knowledgeable guide will revive the history through his interesting and in-depth stories.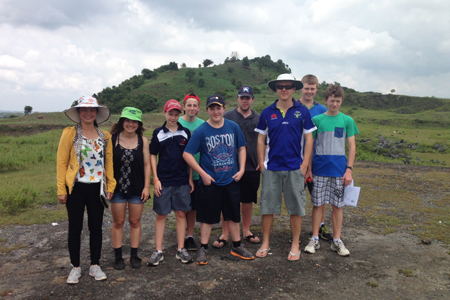 Say farewell to Nui Dat SS Hill, the trip will take you past the Horseshoe Hill (access not permitted these days due to mining activity) and Discourtesy Rubber Plantation. Before visiting the Long Phuoc Tunnels, Ming Dam (no longer the "Secret Zone"), and Long Hai, you could head to Long Tan Cross Memorial where you could pay respects to passed-away veterans. You will be brought back to Ho Chi Minh City after you enjoy the cozy lunch in Ba Ria Town. The trip ends.