General Information
Duration: Half Day
Date: No fixed date
Tour Type: Explore and Experience
Starts/ Ends: Hoi An/ Hoi An
Tour Categories: Hoi An Tours
Tour Customizable: Definitely! Tell us what you wish to do in the inquiry form
How is the Boat Race Organized?
The Hoi An boat racing tour will provide a variety of activities to promote the close link among guests. This is one of the unique kinds of activity on our special tour for a short time. Supposed we had 100 of guests, the basket boat race program would be described as below: We will divide 100 of guests into 10 Teams. Each team will have 10 persons; each of team will be offered 1 basket boat.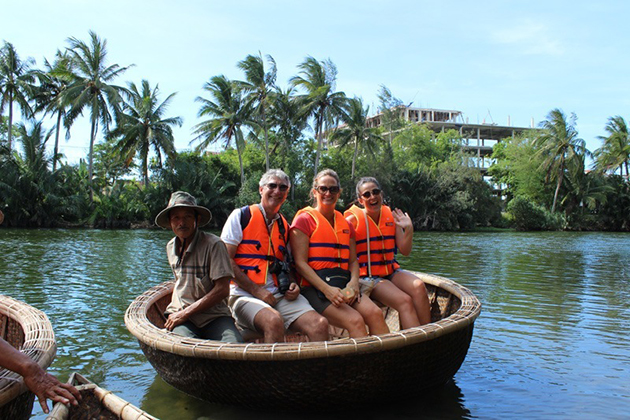 We will give out a name for each of team favorite animals like Shark, crocodile, tuna, dolphin…We will lead the first group of 5 teams playing first, 5 teams will start racing, each of team has 2 persons rowing for one turn, and we will play 5 rounds all together within 20 minutes. The winner is the one who is the fastest returning from their flag destination with the most plenty of fishes they caught (Fishes will be hanging at the Flag's destination; each of the team has their own flag). We will get 2 teams as the No 1 and No 2 as winners from the first round.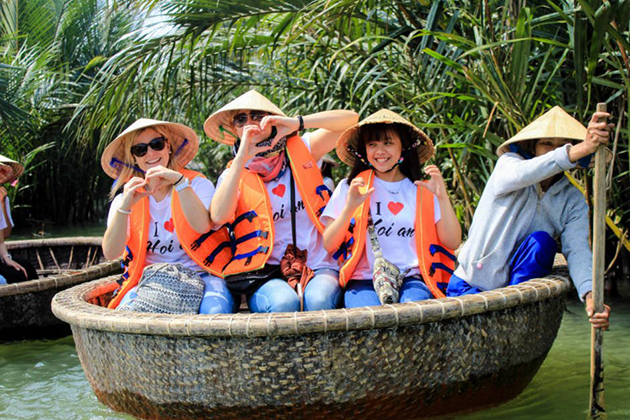 How to Find the Champion?
The Second round will do the same with the other 5 teams left. They will do the same as the first group did. And we will also choose the winners of the second group as No 1 and No 2. The final race will be held between the winners from No 1 and No 2 of the first group versus with the winners of the second group of No 1 & No 2. We will find THE CHAMPION of the game later on. THE CHAMPION will be awarded special gifts from Hoi An Eco-tour organizer. The second and third will also receive gifts.