General Information
Duration: Haft day (Morning tour from 8:00 AM to 12:30 PM or Afternoon tour from 1:00 PM to 5:30 PM)
Tour Type: Explore and Experience
Starts/ Ends: Ho Chi Minh City/ Ho Chi Minh City
Tour Route: Ho Chi Minh City – Cu Chi Tunnel – Ho Chi Minh City
Tour Categories: Ho Chi Minh City Tours
Group Size: Private tour only
Commencement Date: Anytime upon request
Customize Tour: Definitely! Tell us what you wish
Special Experience of Half-day Cu Chi Tunnel Tour: Creeping down the labyrinth tunnel of Cu Chi and understand how the American War in Vietnam
History of Cu Chi Tunnels
A special fact about Cu Chi Tunnels is that the Vietnamese army would have lost the war if Cu Chi Tunnels fell and vice versa. Indeed, these Cu Chi tunnels were extremely important in Vietnamese winning the Vietnam War for their independence that they allowed the Viet Cong to control a large rural area underground Saigon, the former capital of South Vietnam. Not only home for thousands of Viet Cong guerrillas, but Cu Chi Tunnel was also a complicated structure including numerous trenches, bunkers, booby traps, bomb shelters, and an amazing air ventilation system.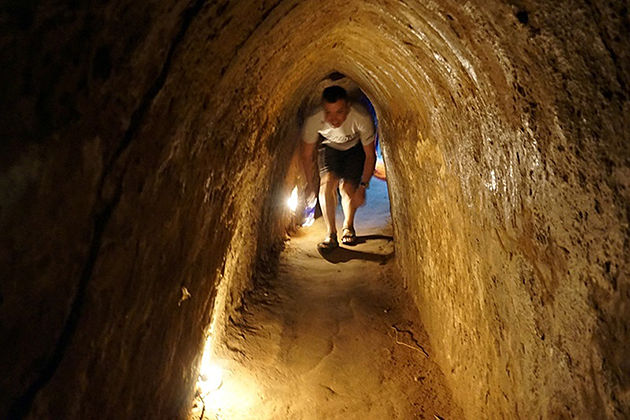 Cu Chi Tunnels Half-Day Tour
Our vehicle will pick you up at your hotel in Ho Chi Minh City for the Cu Chi tunnels, otherwise known as the "Iron Triangle" or "Iron Land". On our way there we will drive through the pleasant countryside; rubber plantations and rice paddies.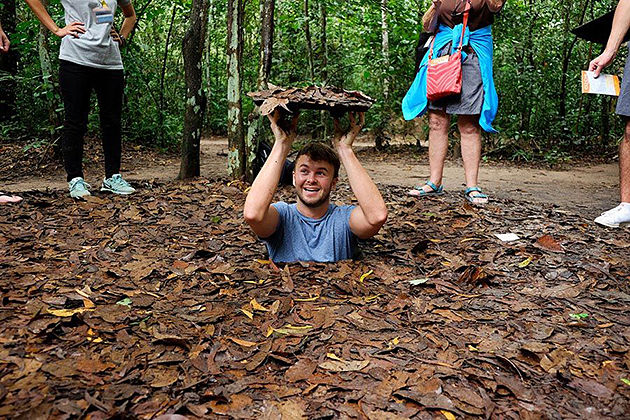 Before entering the tunnels, we will see a short introductory video showing how they were constructed, followed by an exploration of the maze of tunnels, some of which have been widened to allow tourist access. Also on display are various mantraps and the remains of an American tank, as well as numerous bomb craters made by 500lb bombs, dropped by B52 bombers.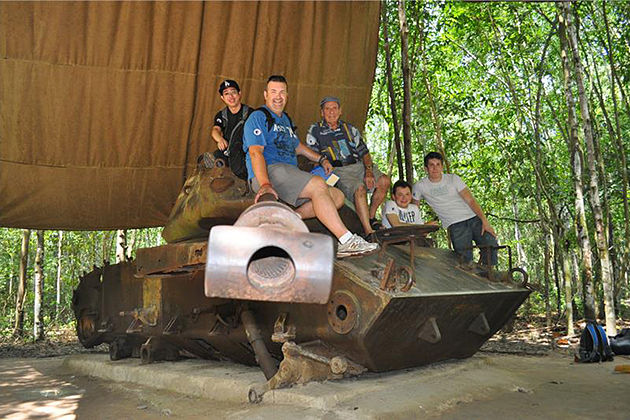 After that, we transfer back to Ho Chi Minh City. The trip concludes.