Showing 1 of 1
Dalat is one of the most popular tourist destinations in Vietnam for both domestic and foreign tourists. The city is located on Lam Vien Plateau, Lam Dong Province 1,500 meters higher than sea level always gives a cool climate all year round. Because of being endowed with rich humanity so this place has attracted millions of tourists each year to visit Dalat.
The flower city soon will make you surprise, admire the natural landscape in a space of completely new hotel with chain of different tubular rooms – Dalat Discovery Home.
The hotel is built with a unique style, unfamiliar to many visitors inspired by the circular tubular things construct and decorate with many different colors with full amenities.
With a total area of over 1000m2, Dalat Discovery Home has 10 rooms, fully equipped as other hotels with toilet inside, hot water, Wifi, garden and campfire area… The hotel is specially designed to optimize the bed area which can drag up and down to create a larger space or the aisles…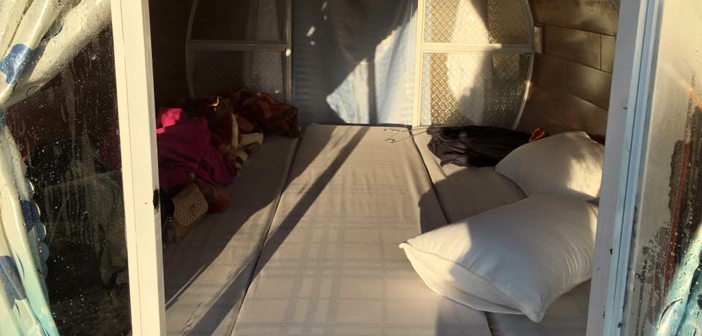 The special thing of all is Dalat Discovery Home was built in a great location, near city center where you can enjoy the fresh air, beautiful natural landscapes, views of the city night, gaming and singing around the campfire, dining with family, friends in the middle of nature…
The hotel is located at No. 75, Hung Vuong at a price of 250,000 VND (Around 12 USD) / room for 2 or 3 people.