Things to Do in Vietnam for Wonderful Vietnam Muslim Tour Packages
Vietnam is a beautiful country offering a wide range of tours to tourists looking to pristine beaches, religious spots and unique culture. No matter your time budget is, it is enough to discover remarkable destinations of the country without having to rush from one site to others. You may get astonished by spectacular landscapes, bustling lifestyle and mouth-watering local cuisine. From the 1000-year old city of Hanoi stretching to the "rice bowl" Mekong Delta in Southern Vietnam, our stunning Vietnam will not disappoint you.
Hanoi - Vietnam Ancient Capital
Hanoi, the ancient capital of Vietnam, is home to ornamented Buddhist temples, antique citadels, war memorials, and a lot of French colonial architecture. Visitors can experience in a fun-filled way in the city's unique culture, historical landmarks and natural wonders. Hanoi top destinations are the Ho Chi Minh Mausoleum, the Old Quarter and French Quarter, the Temple of Literature, and Hoan Kiem Lake, Ethnology of Museum and dozens of fascinating museums in the city.
Majestic Halong Bay
Halong Bay, one of the must-visit places when visiting Vietnam. It literally means "the bay of descending dragon". The extraordinary beauty of Halong Bay with its limestone towers, green islands and hidden caverns from emerald water makes it to be listed on the UNESCO Heritage. Spending a night on a cruise in the spectacular seascape and taking part in some daily activities like kayaking and visits to local floating villages are memorable activities.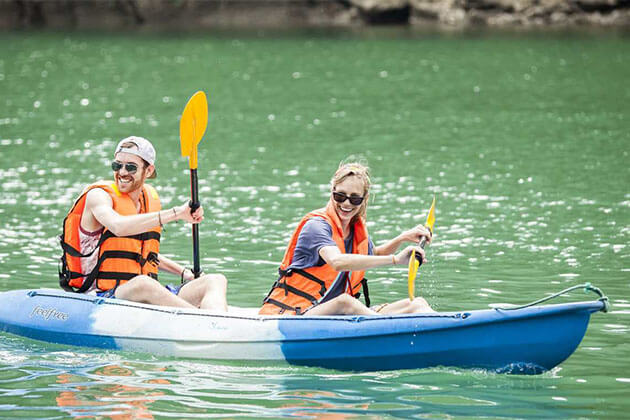 Heart-Touching Hue
Hue was selected as the capital city under Nguyen dynasty thanks to its elegant beauty. Nguyen Lords made a decision to build the complex for the royal families to live in. Hue Imperial Citadel has been the most massive structure built in modern Vietnam history. Imperial tombs and impressive pagodas are also displayed in this poetic city.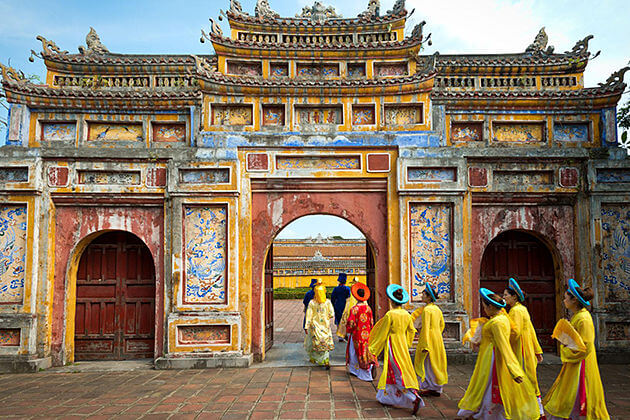 Hoi An Ancient Town
Hoi An - a small city and an old trading port, but its great selection of historical sites and beautiful beaches make it a great place to spend several days. The UNESCO-listed coastal town is the most prominent destination in Vietnam tourism. The streets are pedestrian-friendly to get around on foot to see traditional shops and ornate Buddhist temples. Hoi An cycling excursion should not be missed to explore peaceful countryside with airy atmosphere.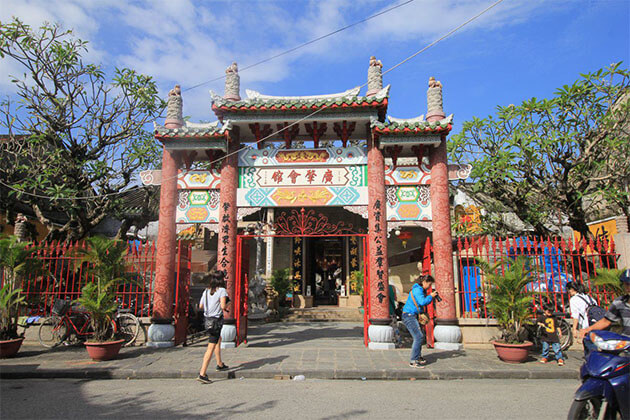 Nha Trang - Beach City
Nha Trang's graceful coastal line boasts six kilometers with a cluster of luxurious resorts formed along the white sandy beaches. Beaches of white sands, palm tree and verdant mountains surrounding are perfect places to get away from the overcrowded city. Tourists can enjoy island- hopping, swimming, scuba – driving, snorkeling and sailing at this fast-growing holiday destination.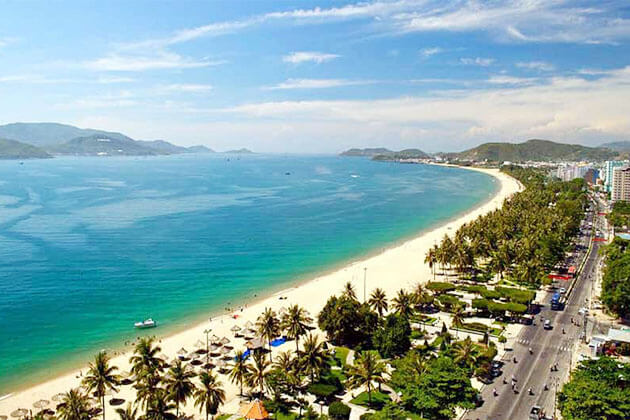 Ho Chi Minh City
Being the largest city of Vietnam, Ho Chi Minh City is a well-known destination thanks to captivating culture, classic colonial architecture, tall skyscrapers and ornate pagodas and temples. The War Remnants Museum, Reunification Palace, Notre Dame Cathedral and the Central Post Office are among must-see attractions in this financial hub.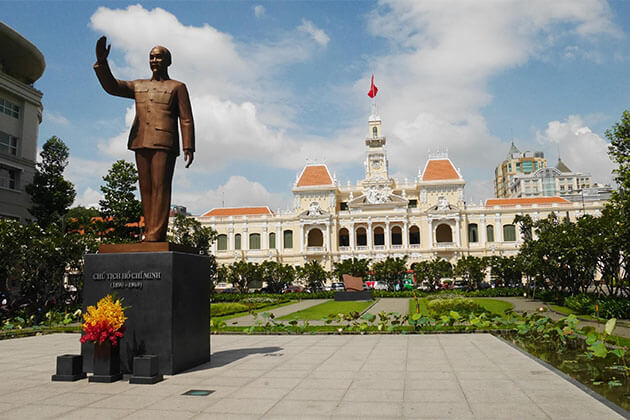 Mekong Delta - Rice Bowl of Vietnam
Mekong Delta known as a "biological treasure trove" and Vietnam's agricultural heartland, is a network of distribution in southwestern Vietnam. Life in the area spins around water, from the impressive floating markets to the vast agricultural industries. Drifting on a wooden boat through any floating markets will absolutely be an unforgettable memory for anyone. In addition, visitors can enjoy savory fresh - picked fruits in local orchards as the delta is home to a variety of tropical fruits.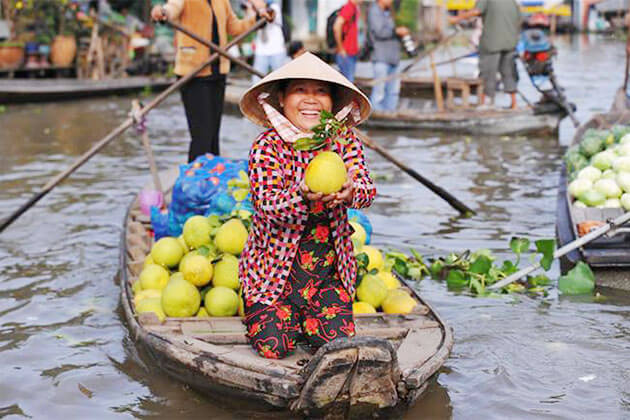 Most of tour route start at Hanoi with savory foods, historic landmarks and ancient town that should not be missed in any itinerary to Vietnam. Not far from the capital city, Halong Bay will enchant your eyes by its picturesque views and emerald green water among thousands of islands and islets. The World Heritage sites of Hoian and Hue in the Central Vietnam are the two striking stops with famous ancient citadels, rich cuisine and charming towns. Possessing a mass of gorgeous beaches, Nha Trang offers a dozen of recreational activities for ones looking to soak up the sun during their vacation. In the other pole of the country, the frenetic city of Ho Chi Minh (formerly Saigon) and the green fields of the Mekong Delta offer you both vibrant metropolitan energy and mellow countryside.
If you're interested in our guideline or have any idea for your
Muslim tour in Vietnam
, feel free to
contact us
!